Today, the Cadre had another great day of leadership training at Pre-O. We started the morning with another great PT session, and got ready for todays meetings. LCDR Pinero gave a rousing presentation on How to Inspire as Leaders, and the Cadre contributed with some great questions and discussion points. They learned more important knowledge at a second medical briefing, and then split for lunch. First Battalion met to discuss squad leader development, where LT Jones shared some sea stories and helped to inspire the Cadre as leaders. Afterwards, the Battalions came together for a meeting on Retention.
The companies split up to collect gear for the incoming Cadet Candidates, and start to set up their companies for their arrival. The Cadre moved outside to practice marching and drill. First Battalion sent the Company Staff to different companies to work with their Cadre. Before going to bed, the Companies met to discuss what to improve for tomorrow, and the Battalion Staff came through to complete evaluations. The Cadre are ready for another great day tomorrow, where we'll be going to Joint Base Cape Cod to do a team building ropes course!
2nd Co Cadre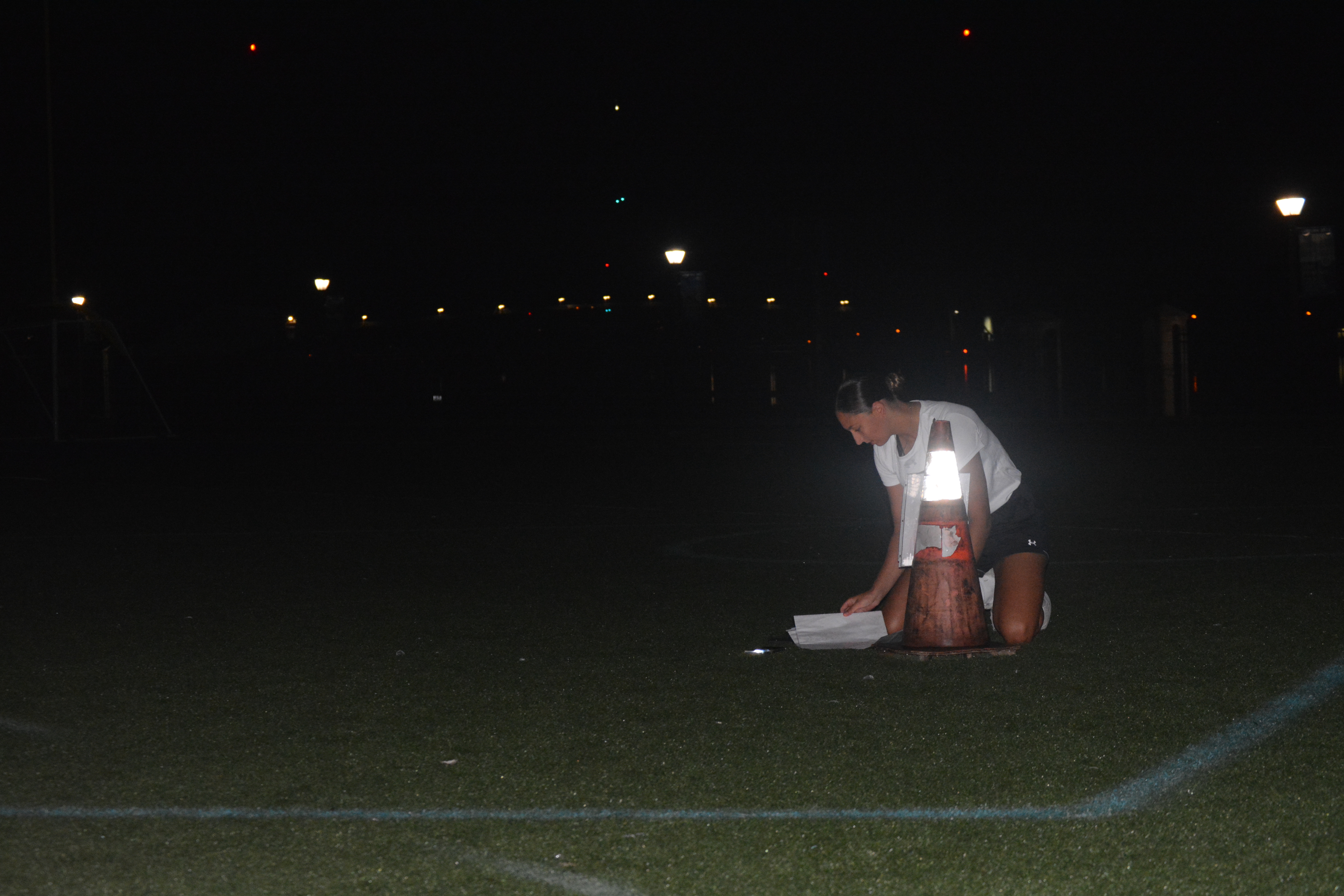 3/C Sacchetti setting up the football field for PT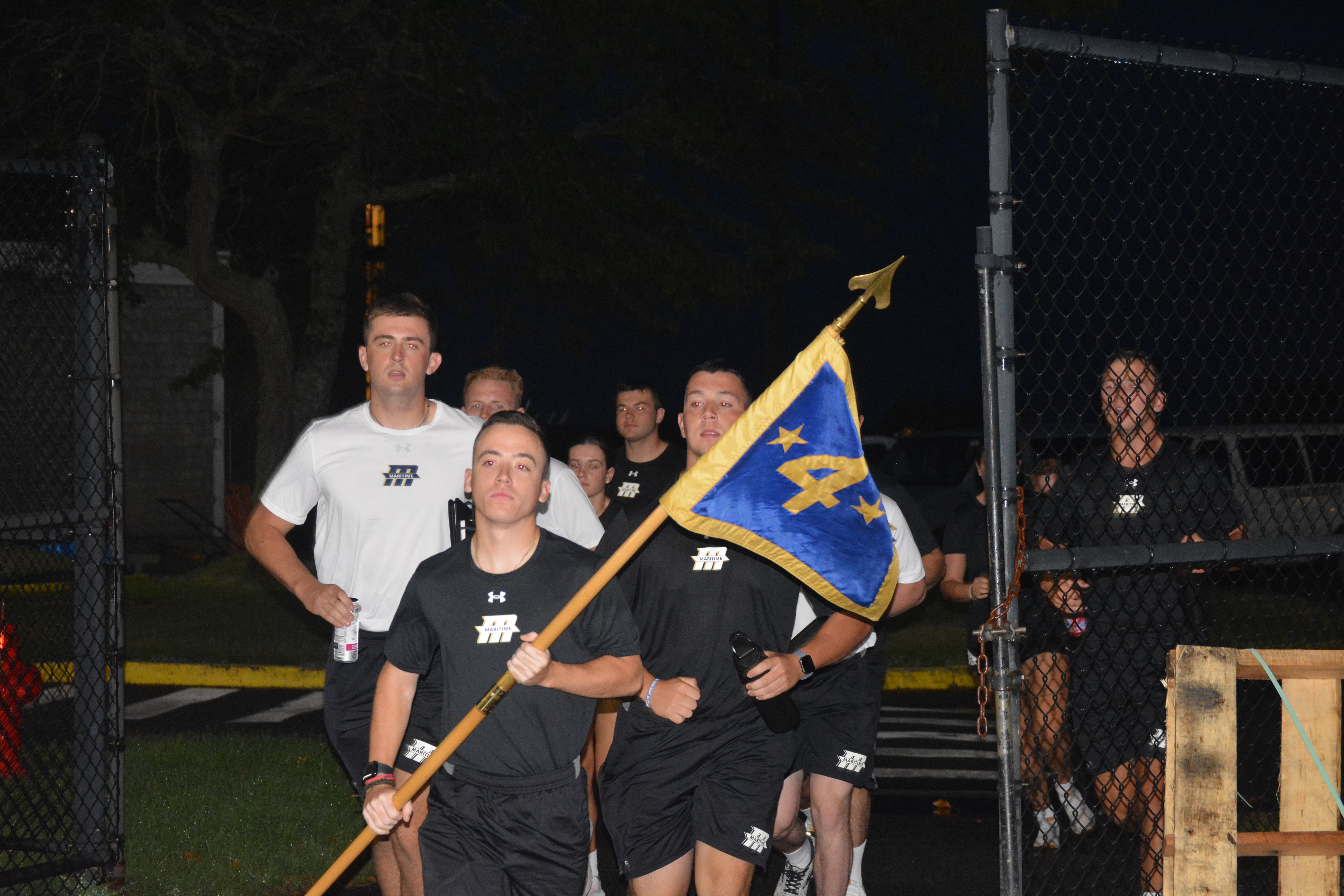 4th Co is first to arrive for PT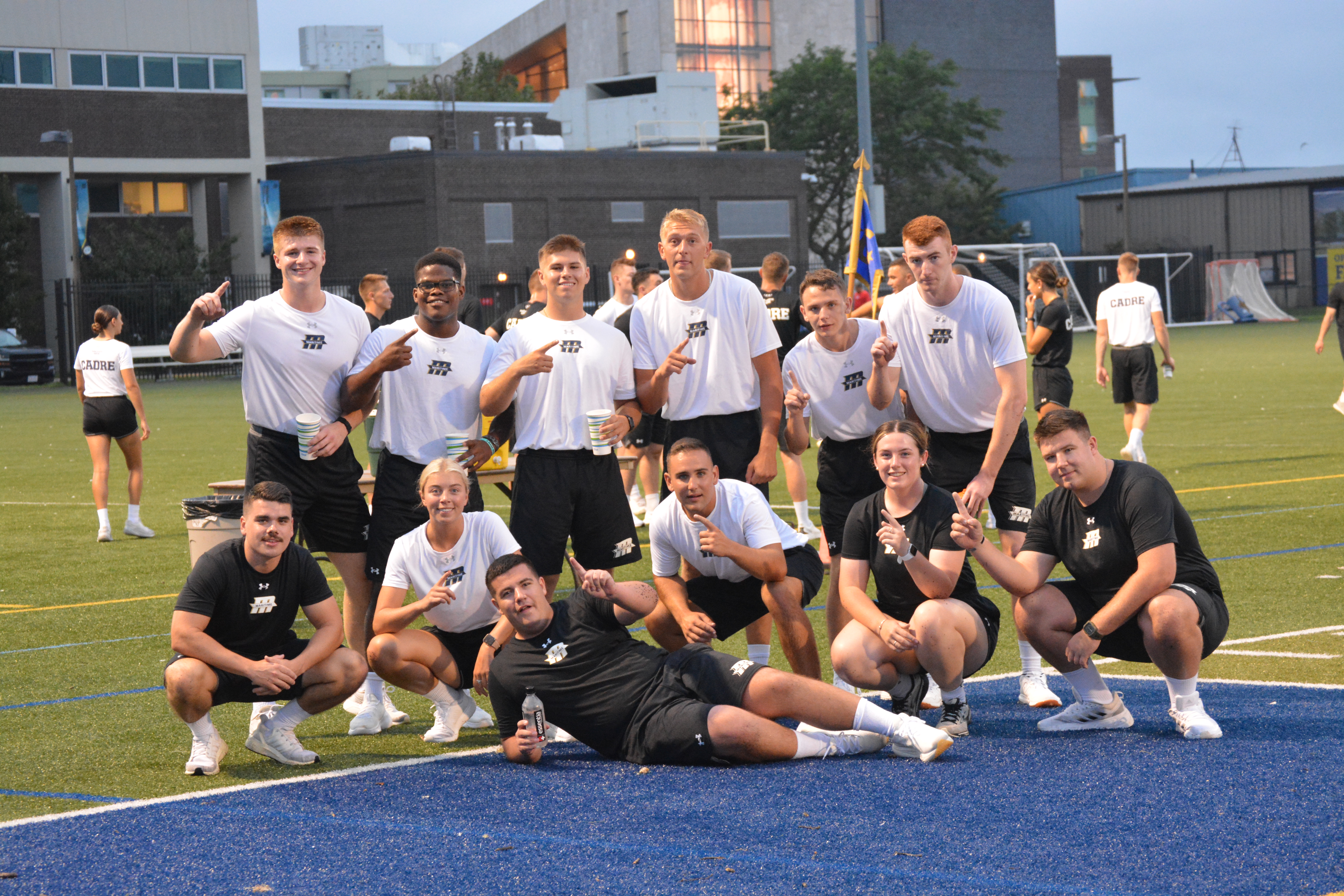 Lets go 1st Co!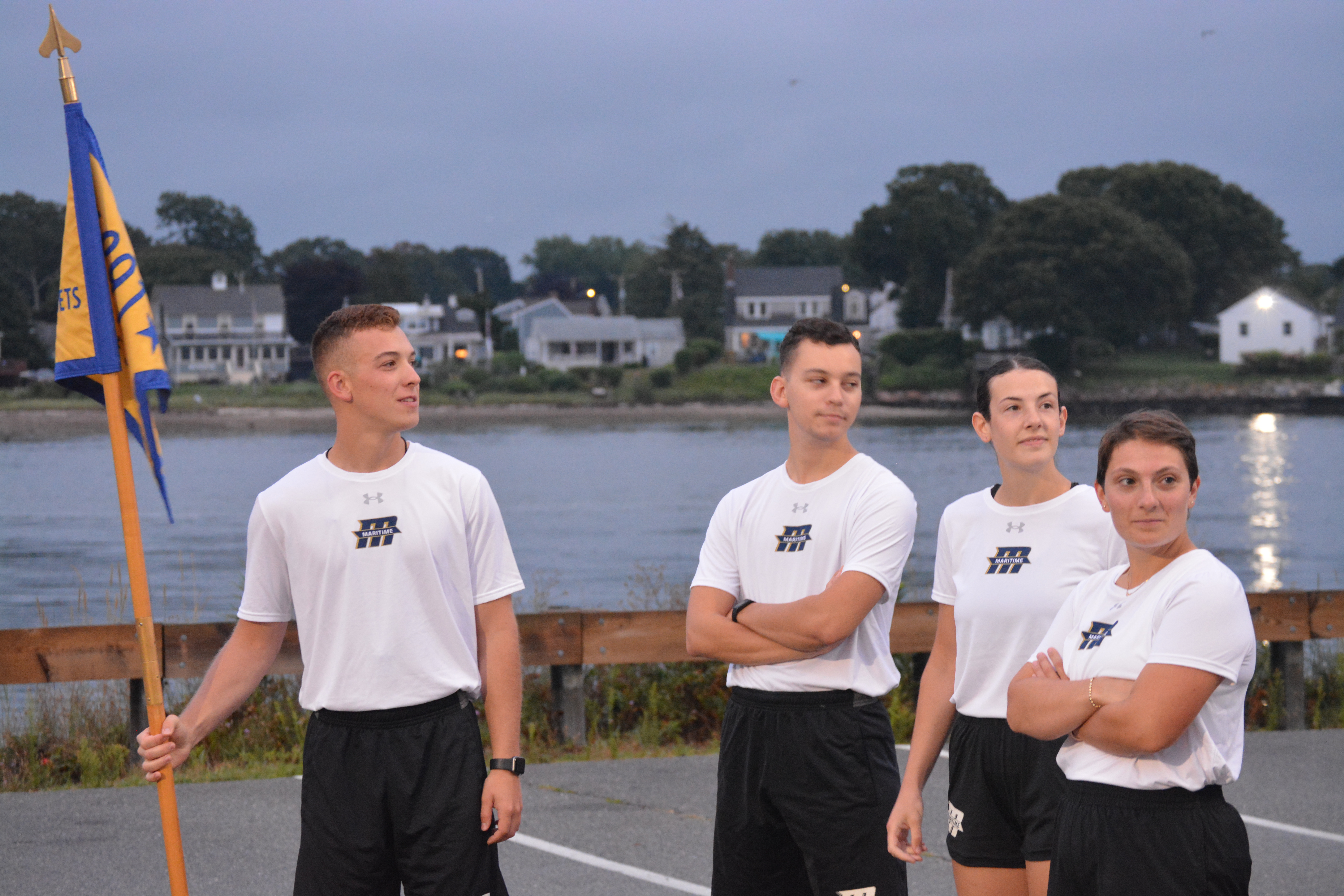 Our wonderful Reggies prepare for a cadence run
3/C Dorney is recognized for his incredible work this week
5/C Co Cadre!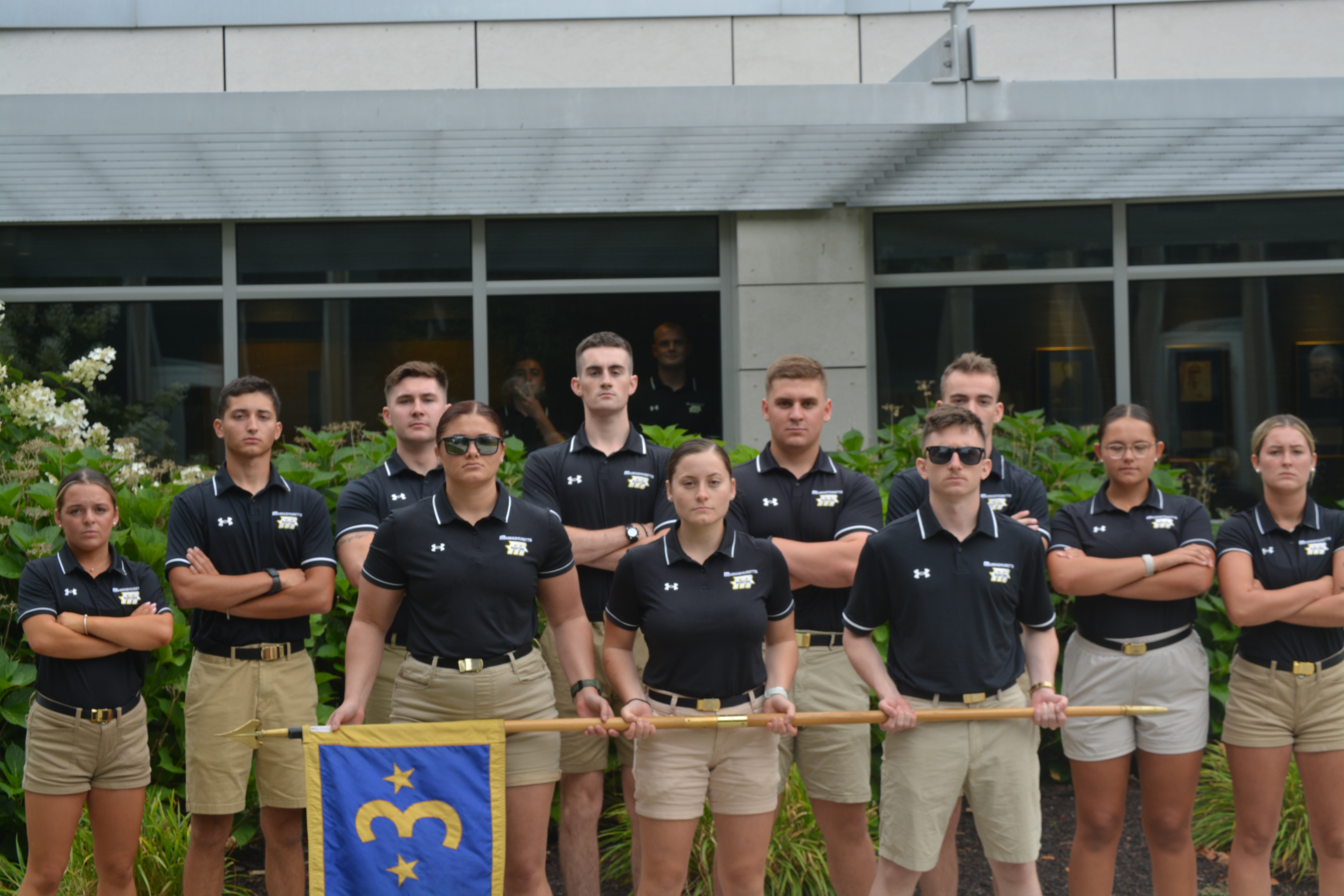 3rd Co Cadre!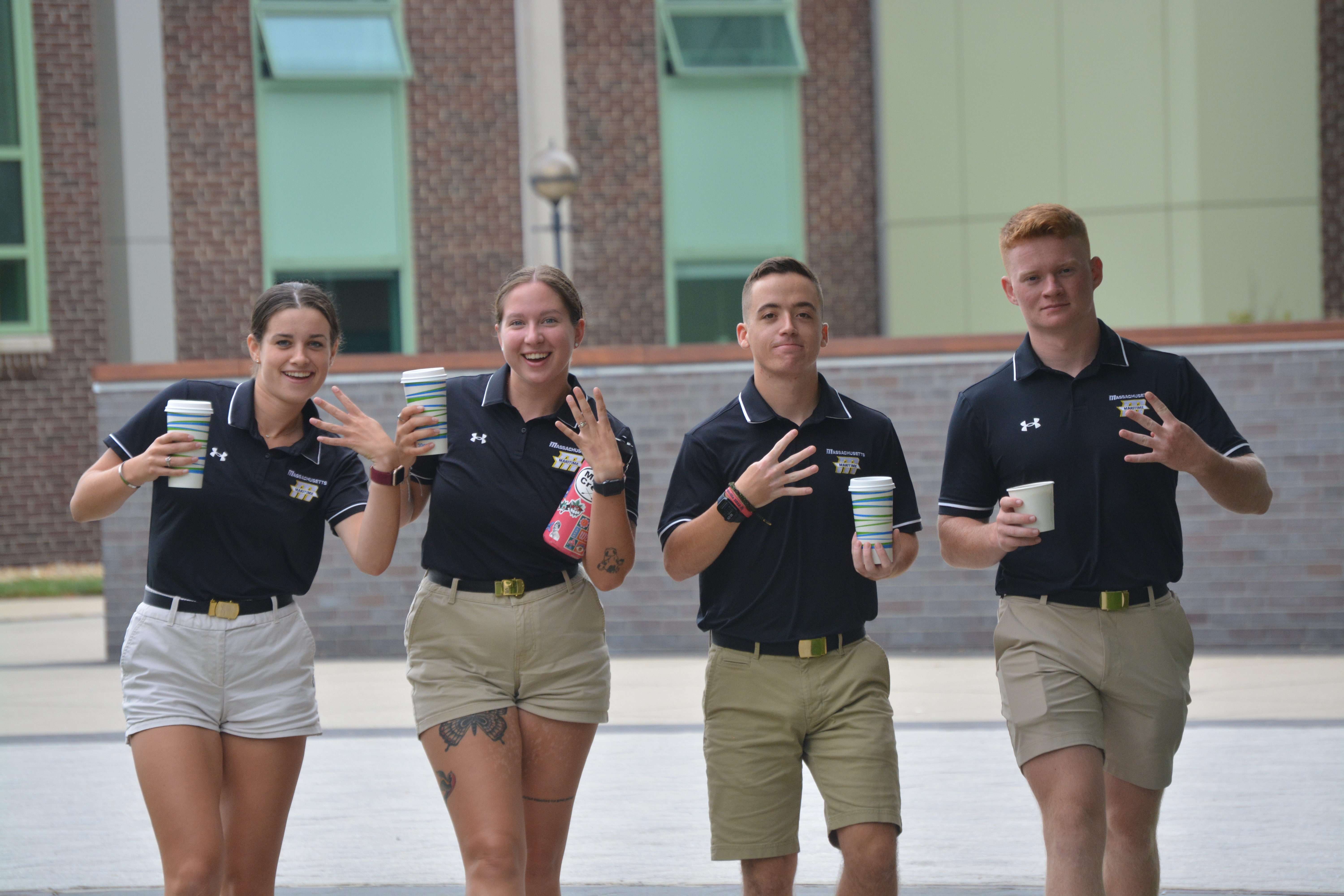 Coffee run!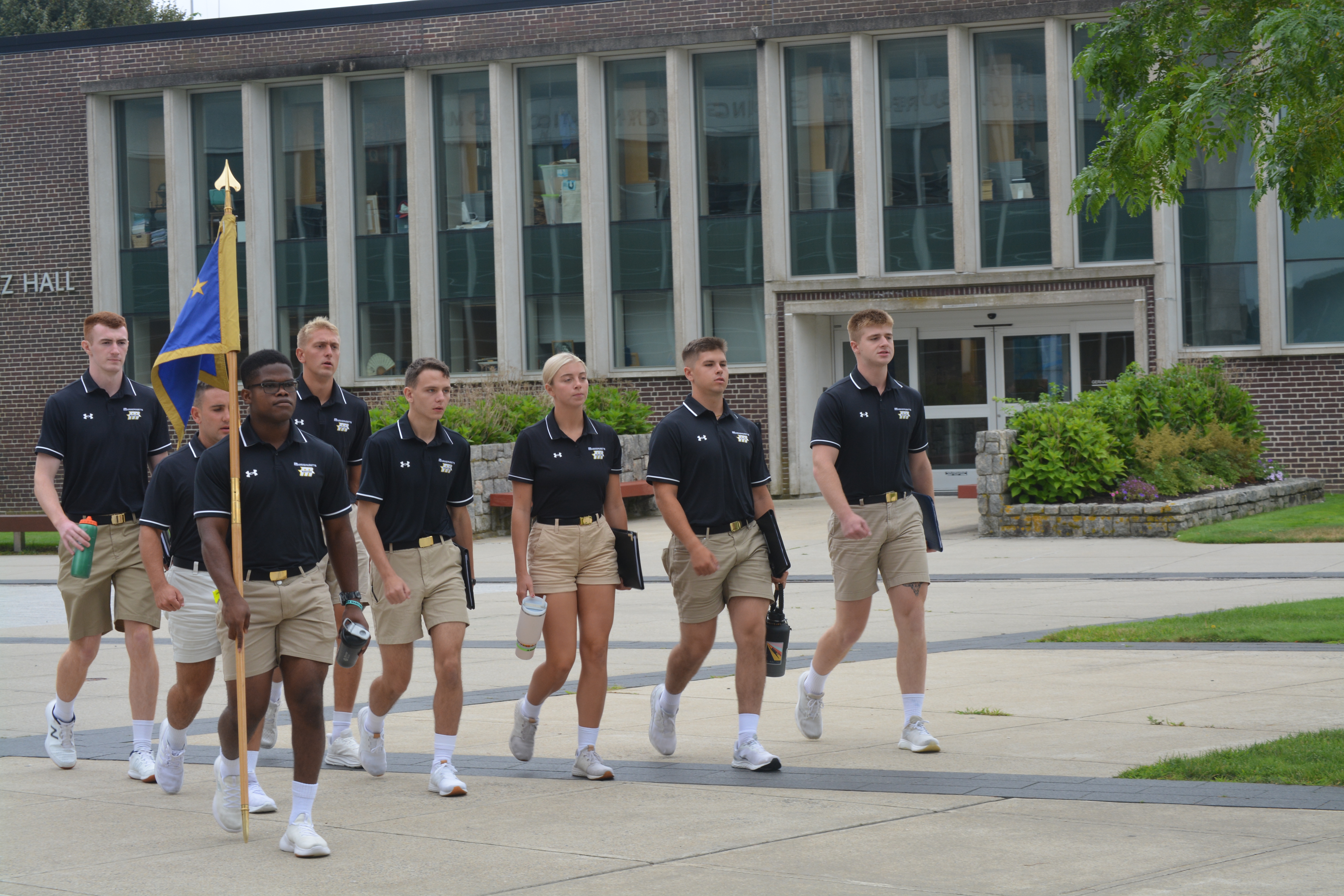 1st Co marching to the dorms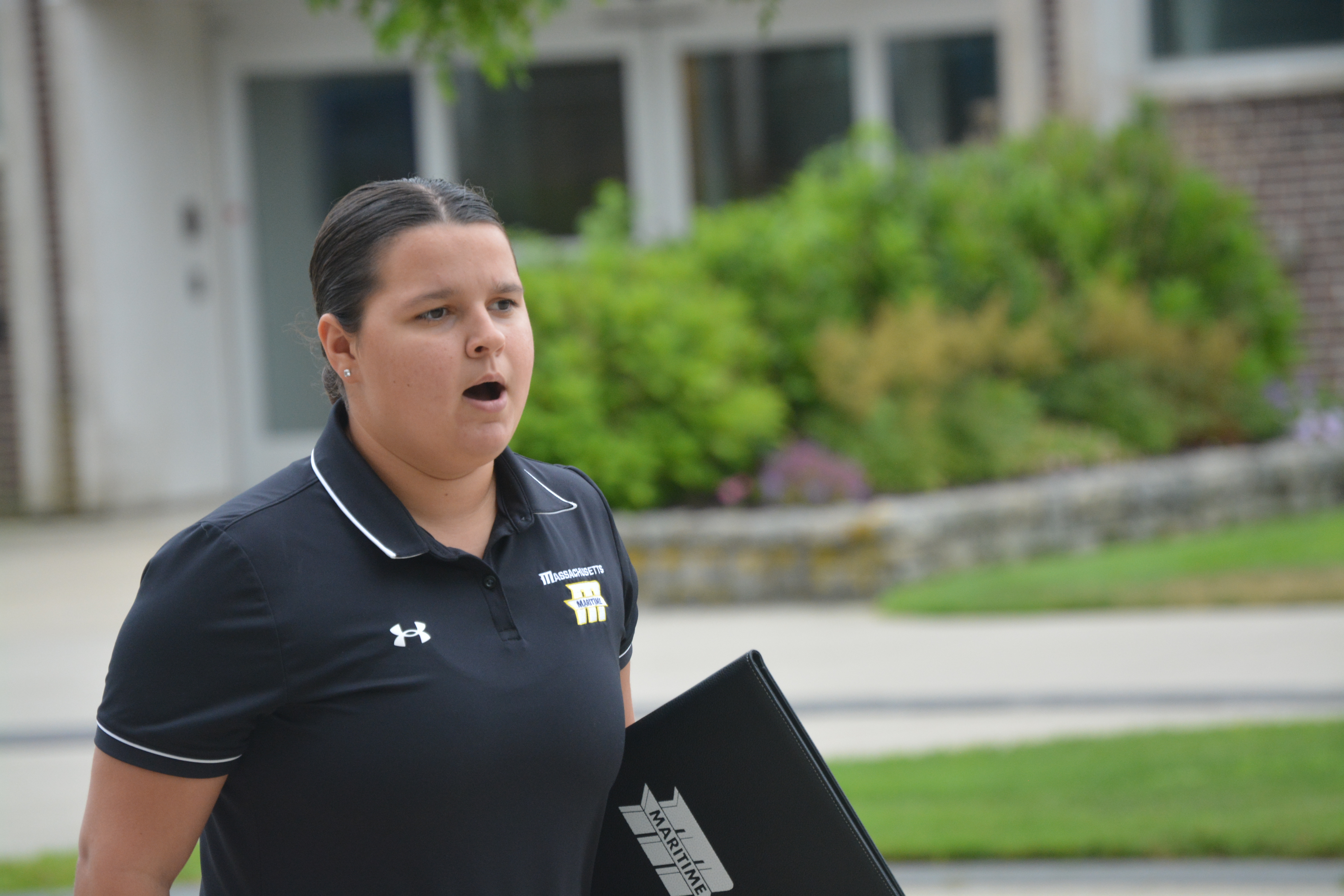 2/C Verrilli leading a marchingcadence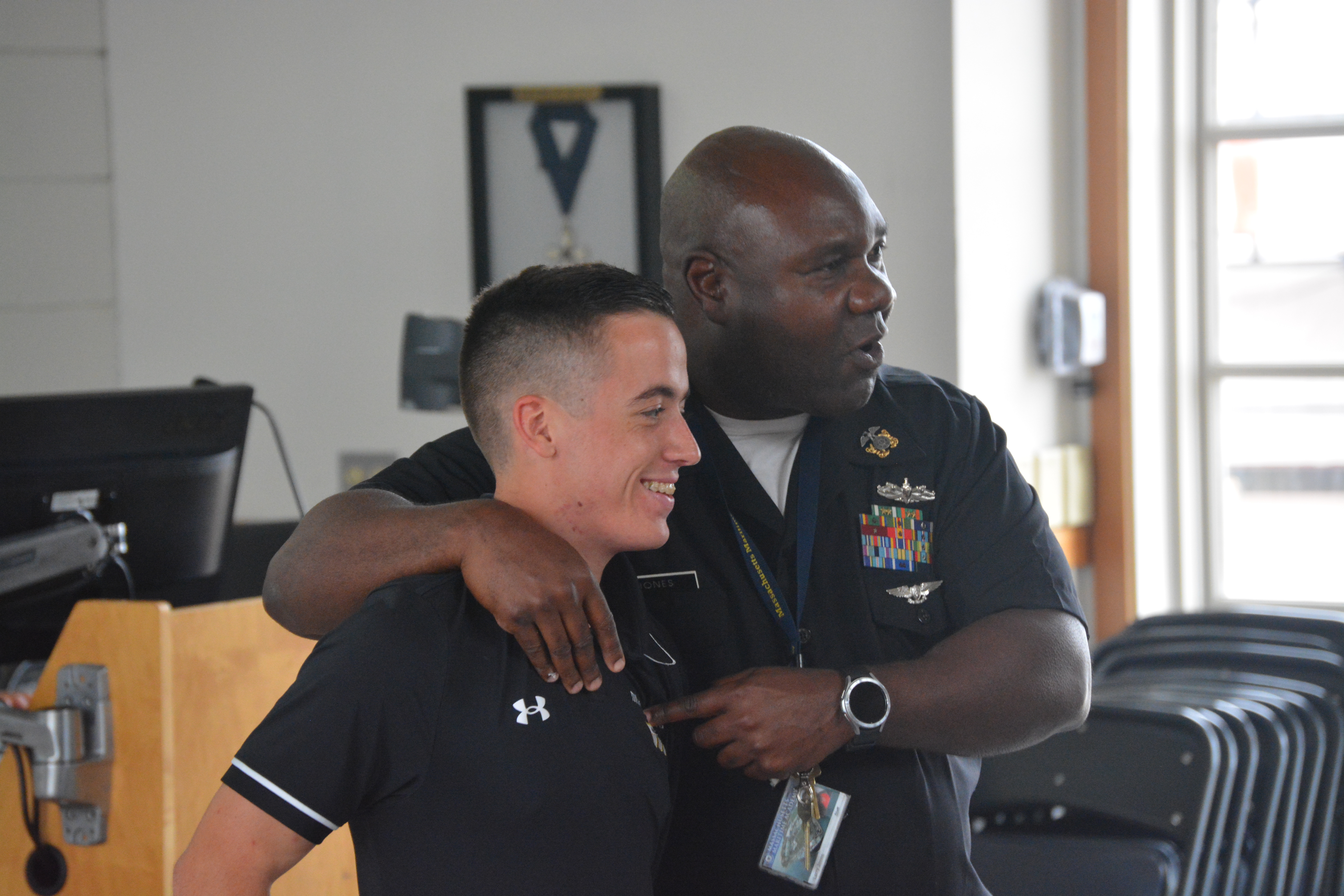 Senior Chief Jones leads a workshop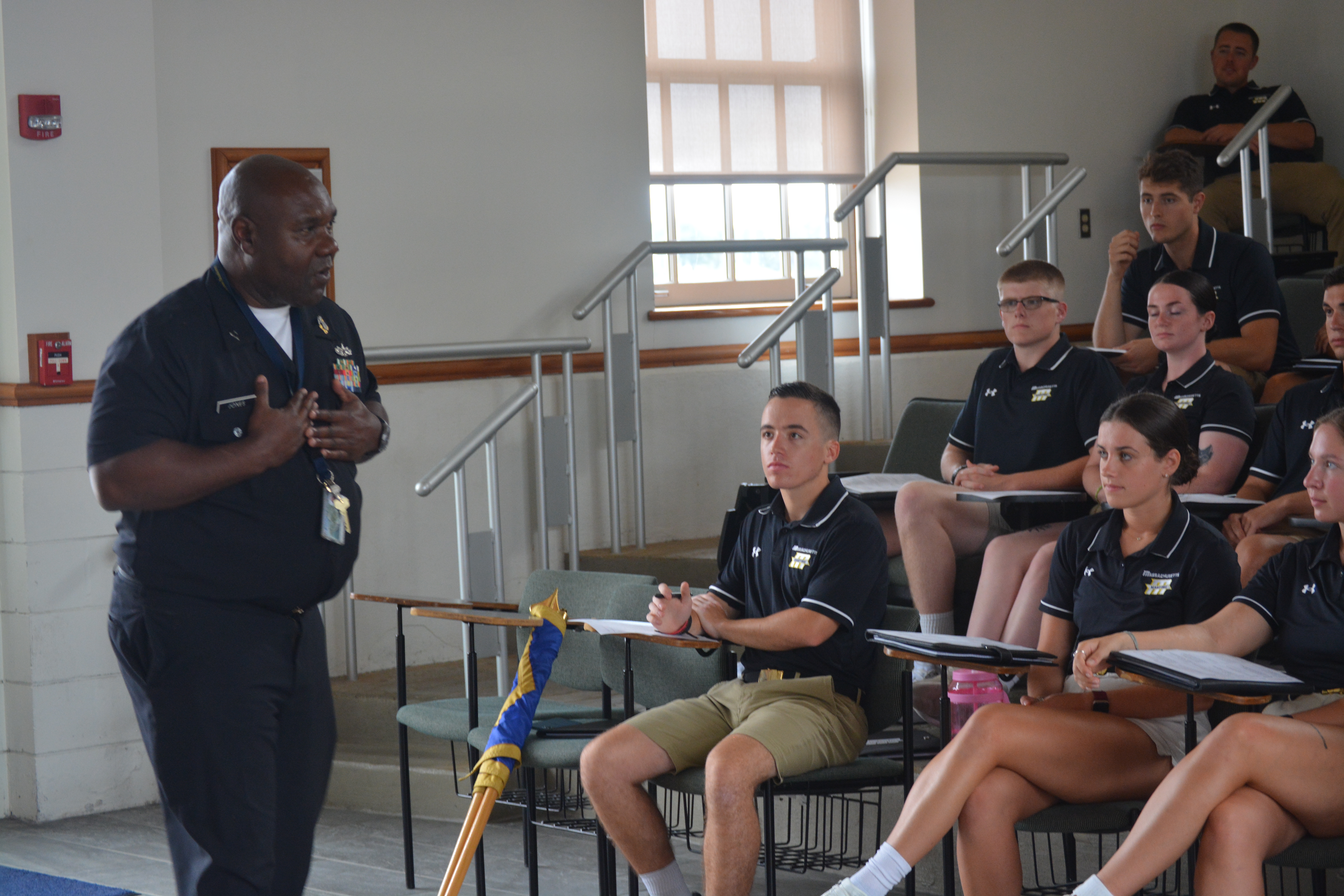 Cadre listening attentively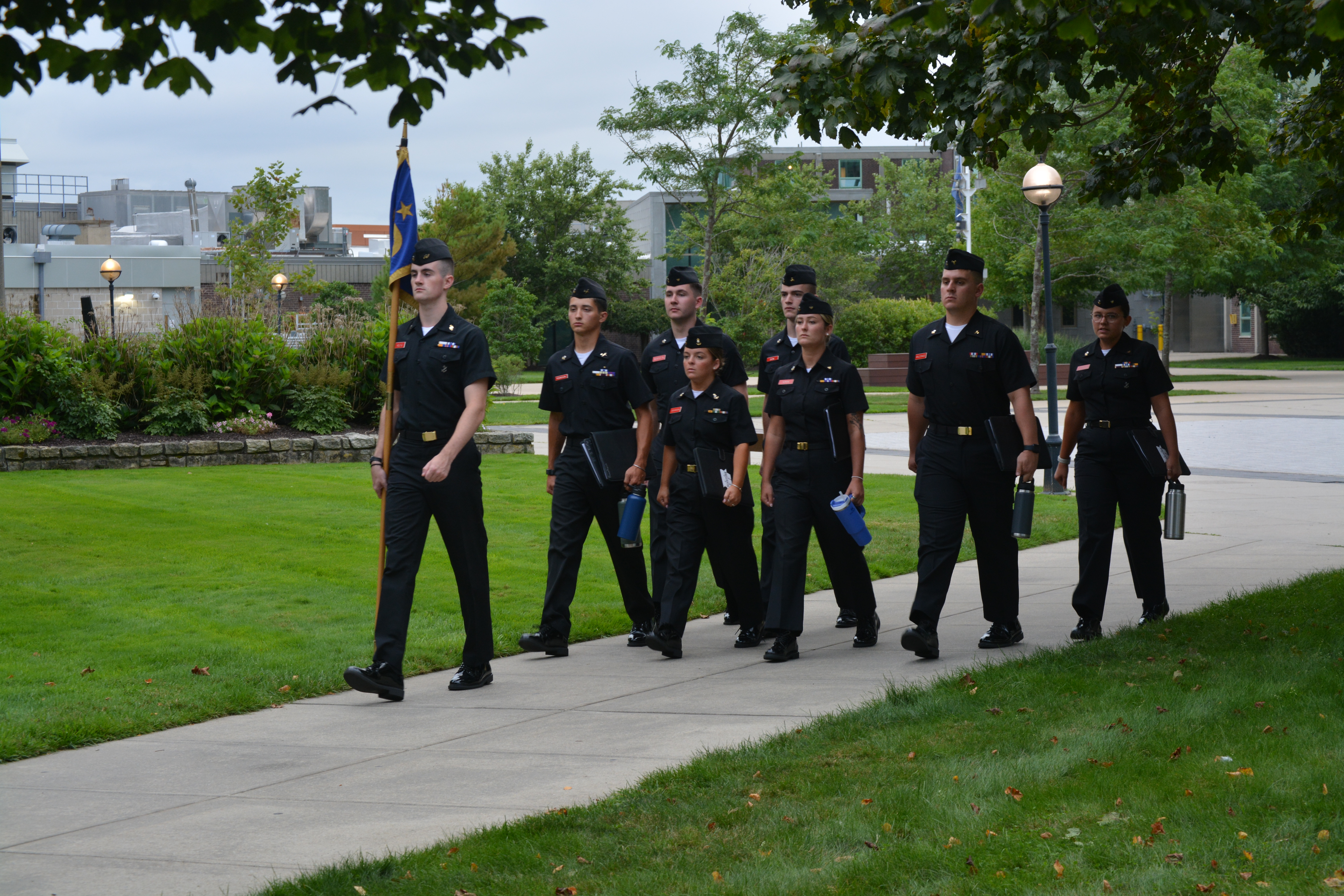 3rd Co marching to Admirals Hall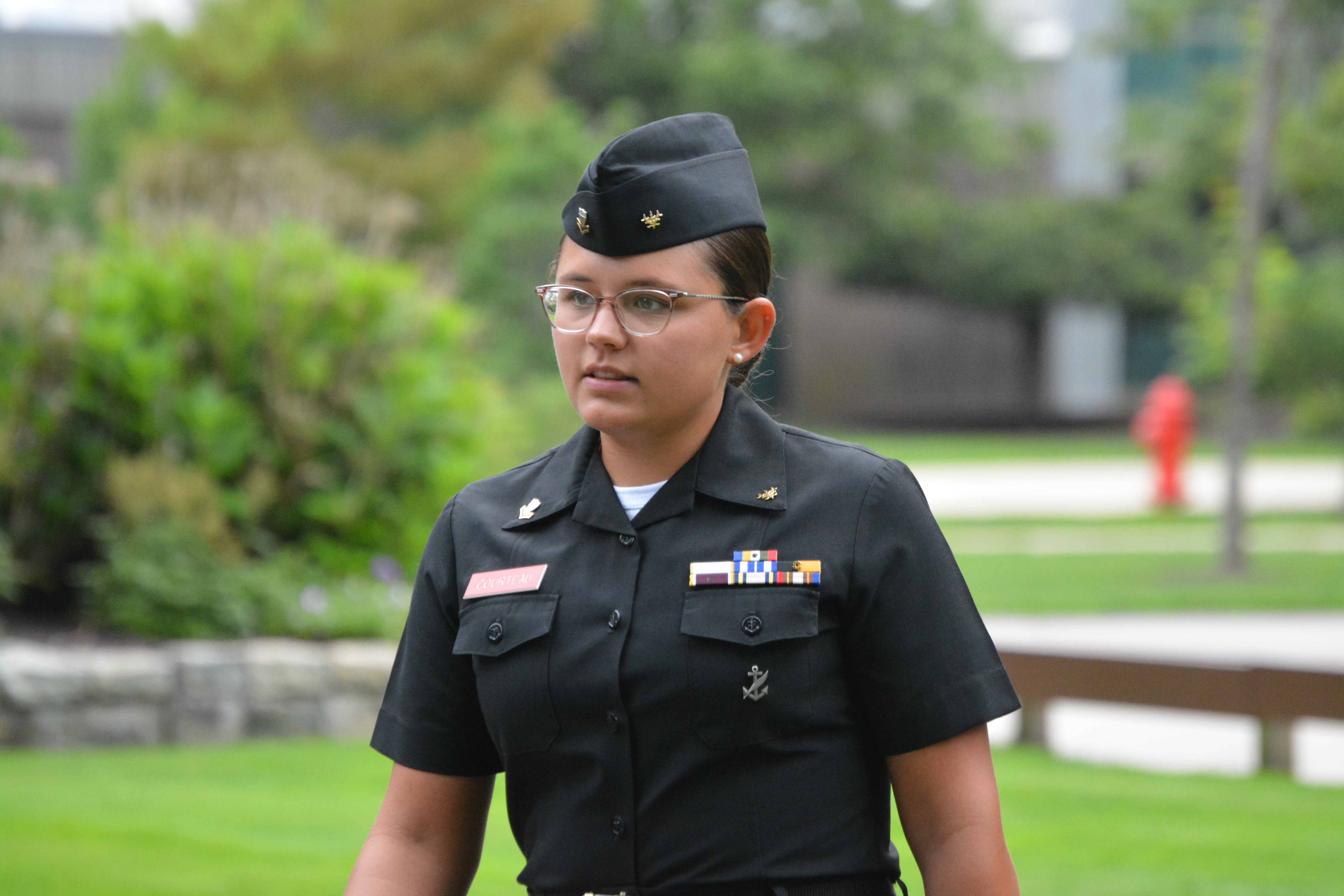 2/C Courteau marching the platoon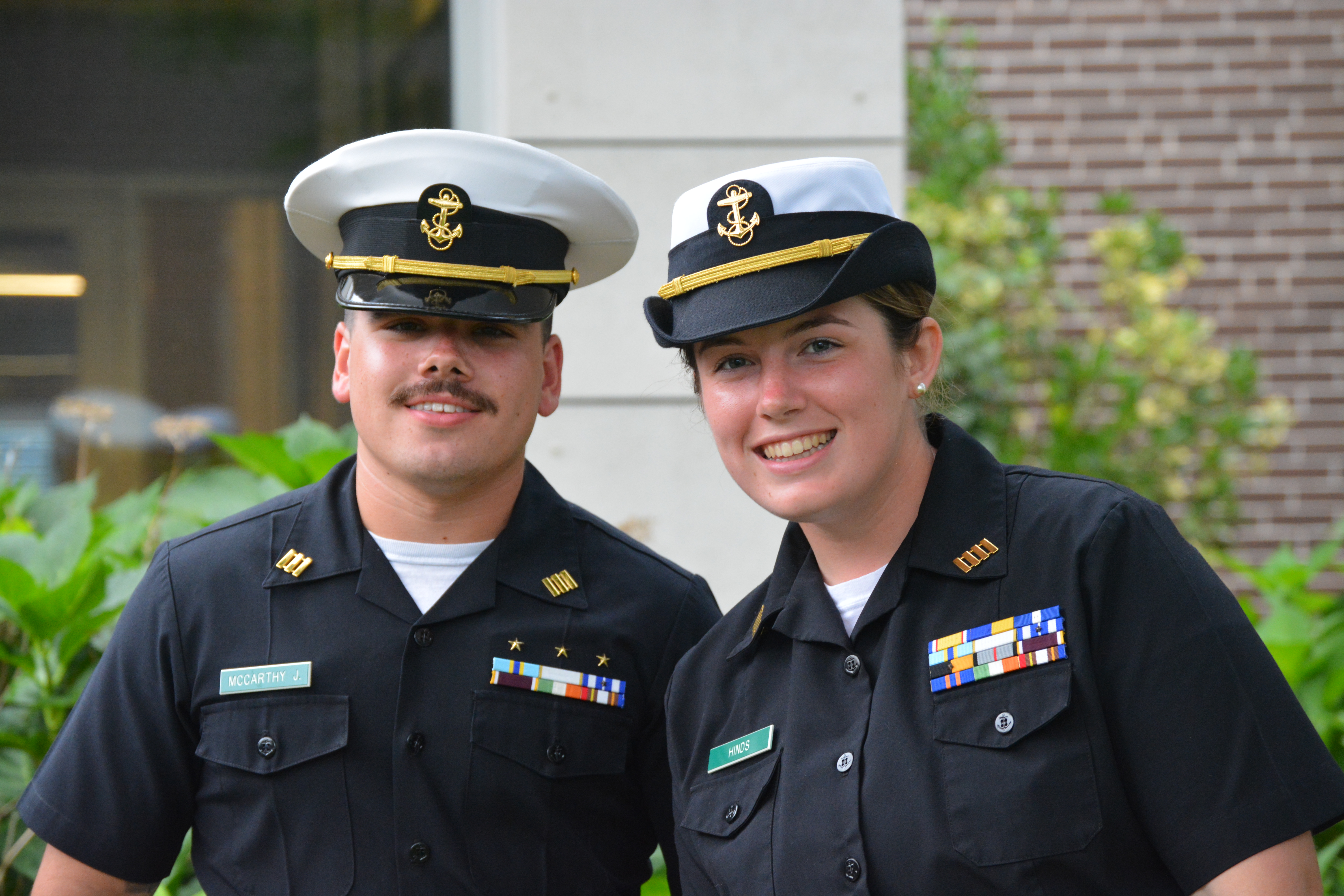 Our wonderful senior staff!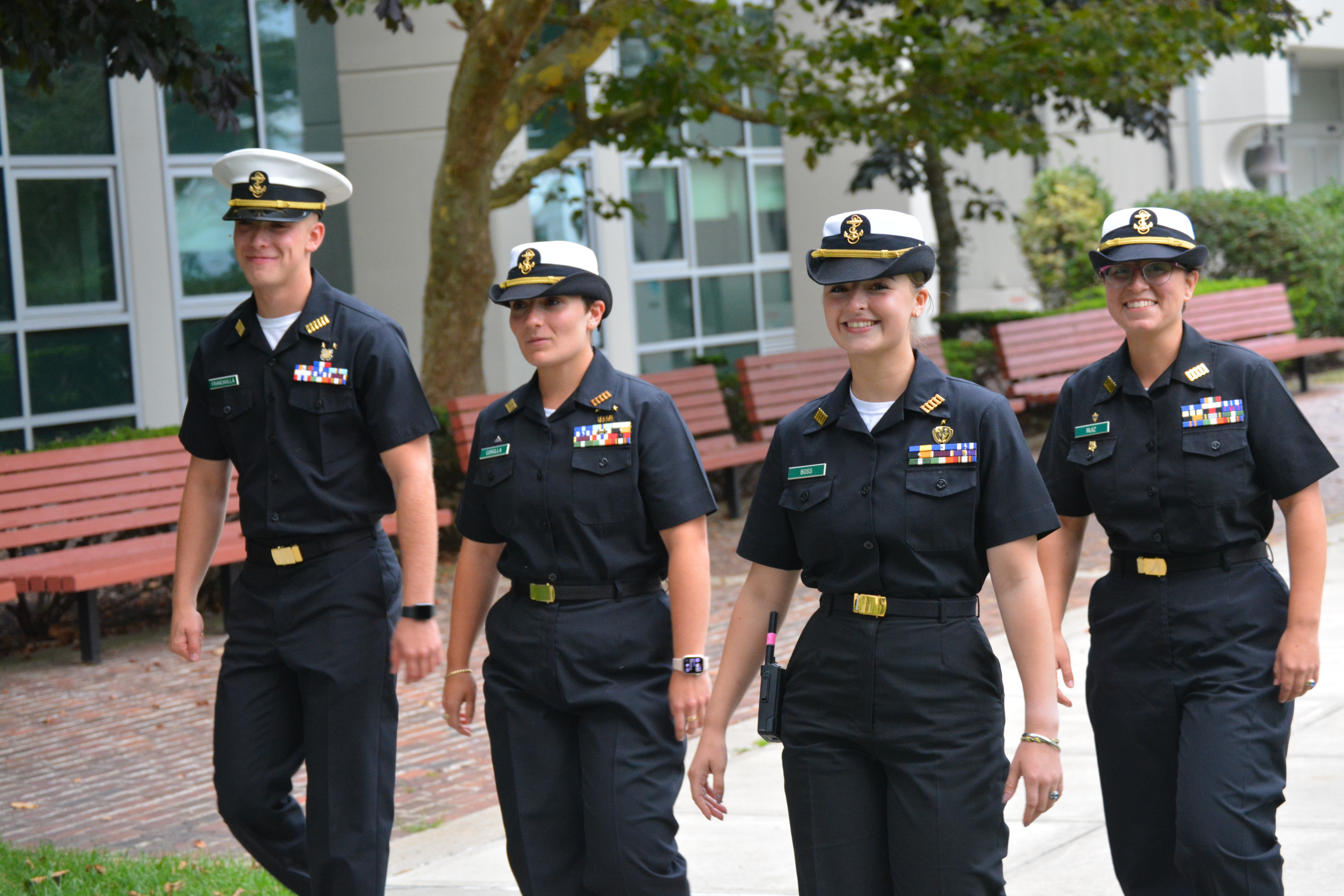 Let's go Reggies!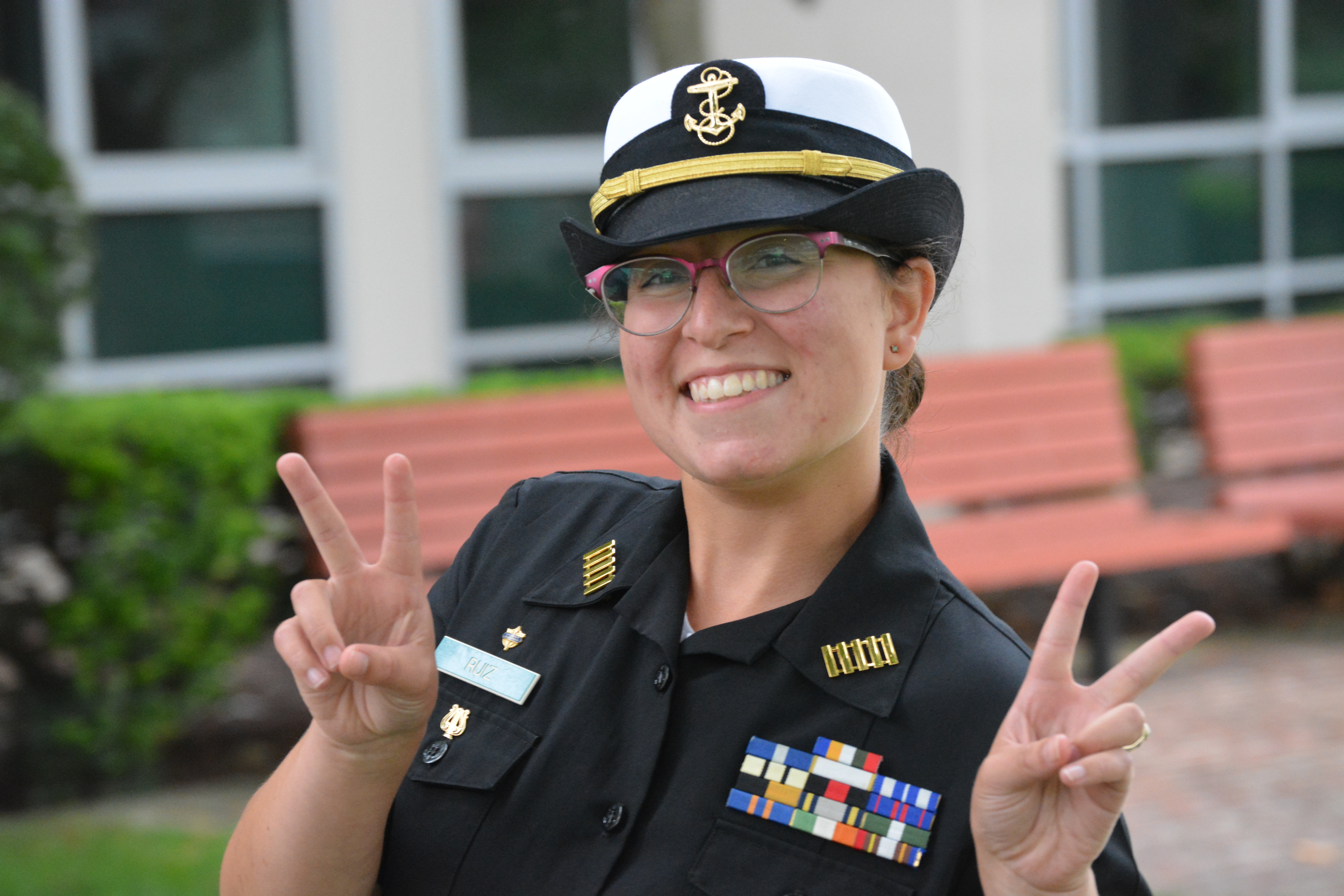 1/C Ruiz arrives on scene!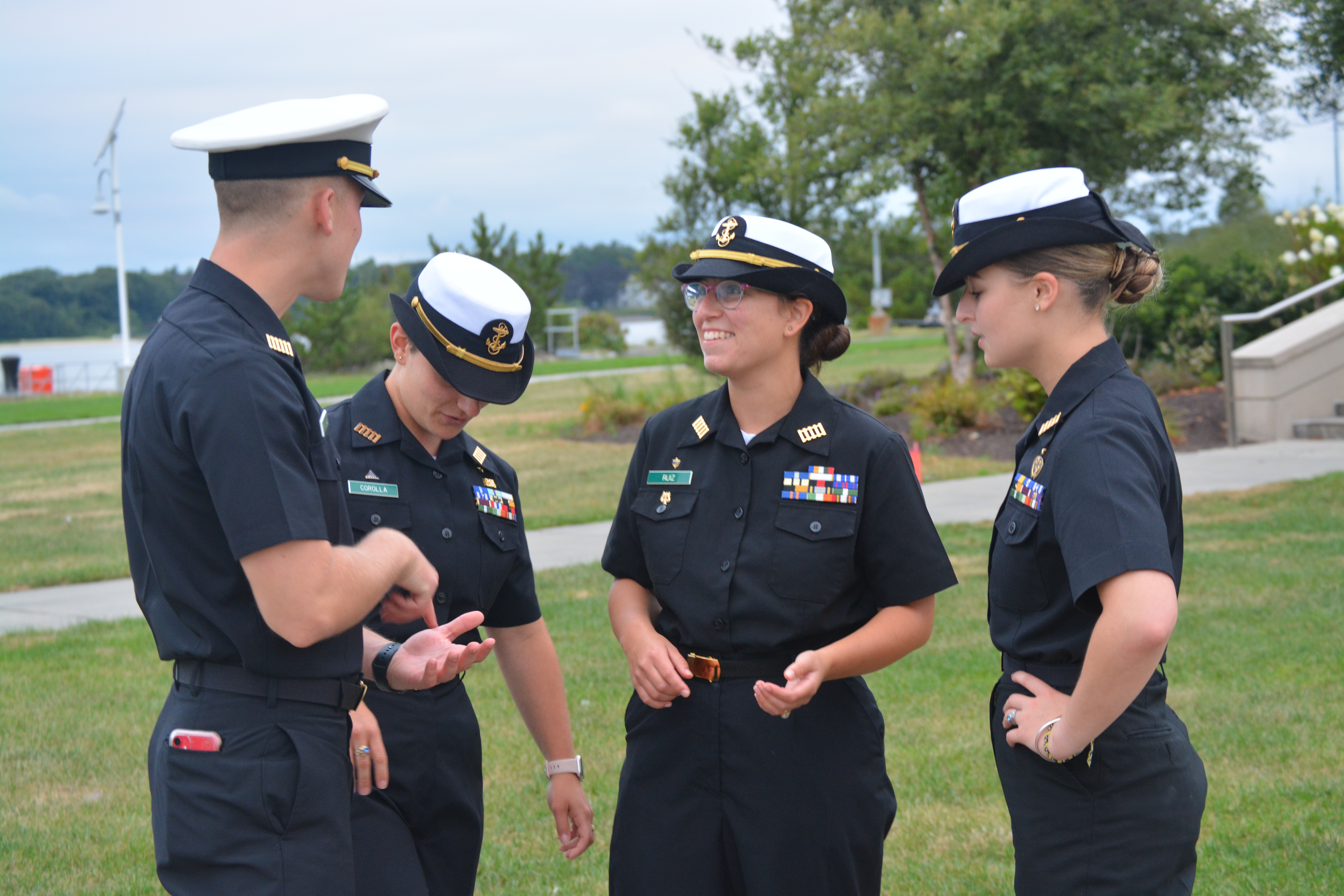 Regimental staff discussing important operations…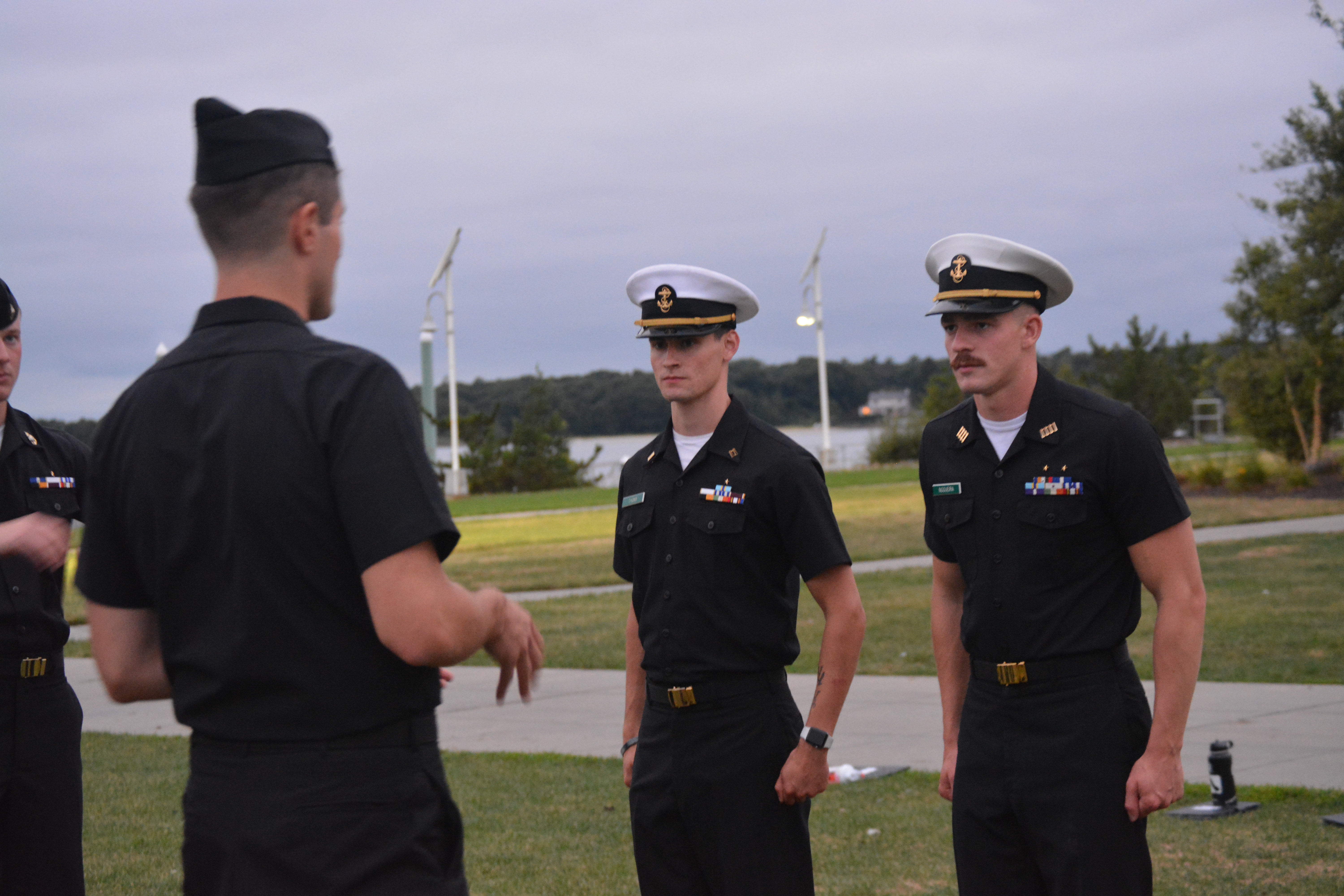 Marching practice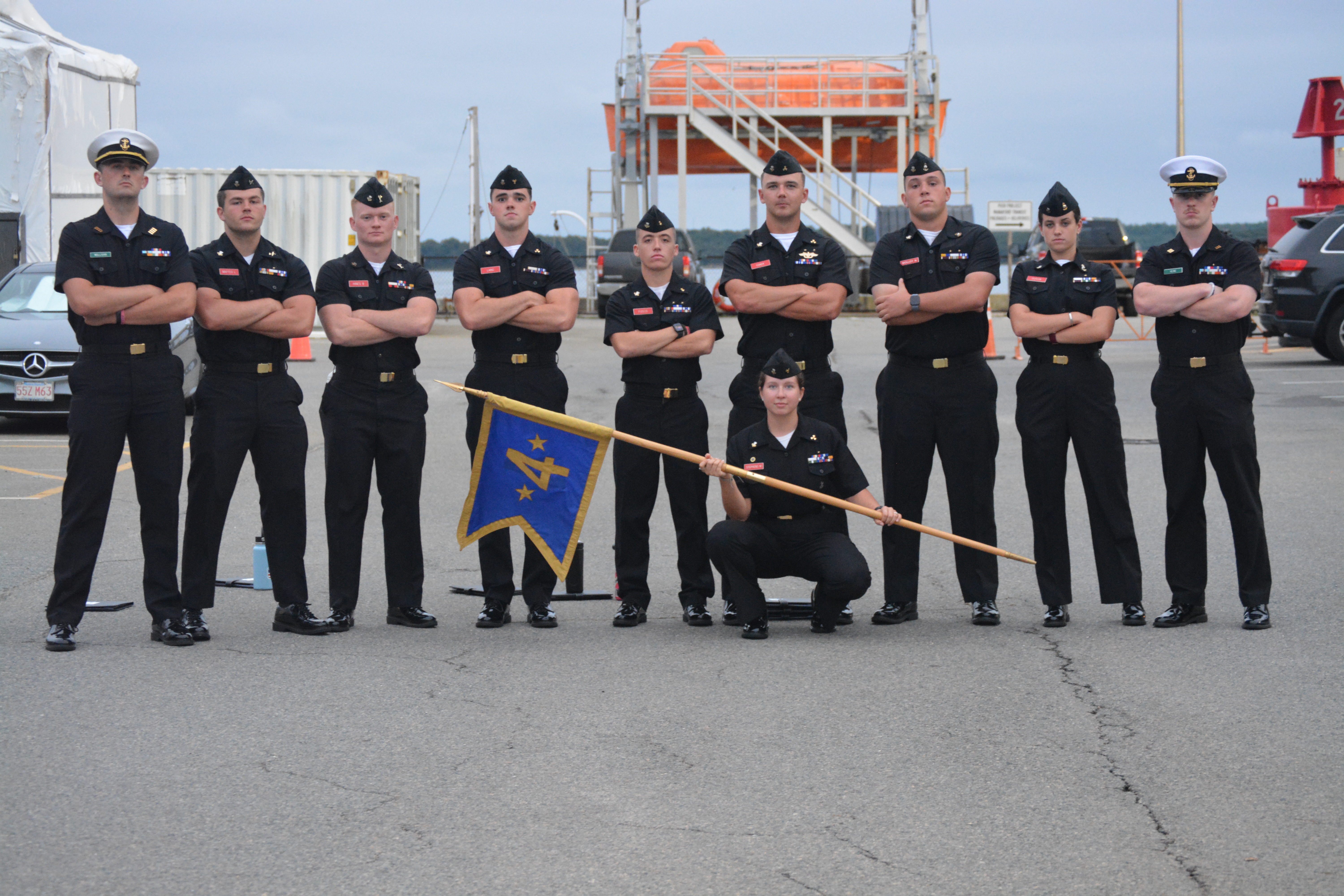 4th Co Cadre!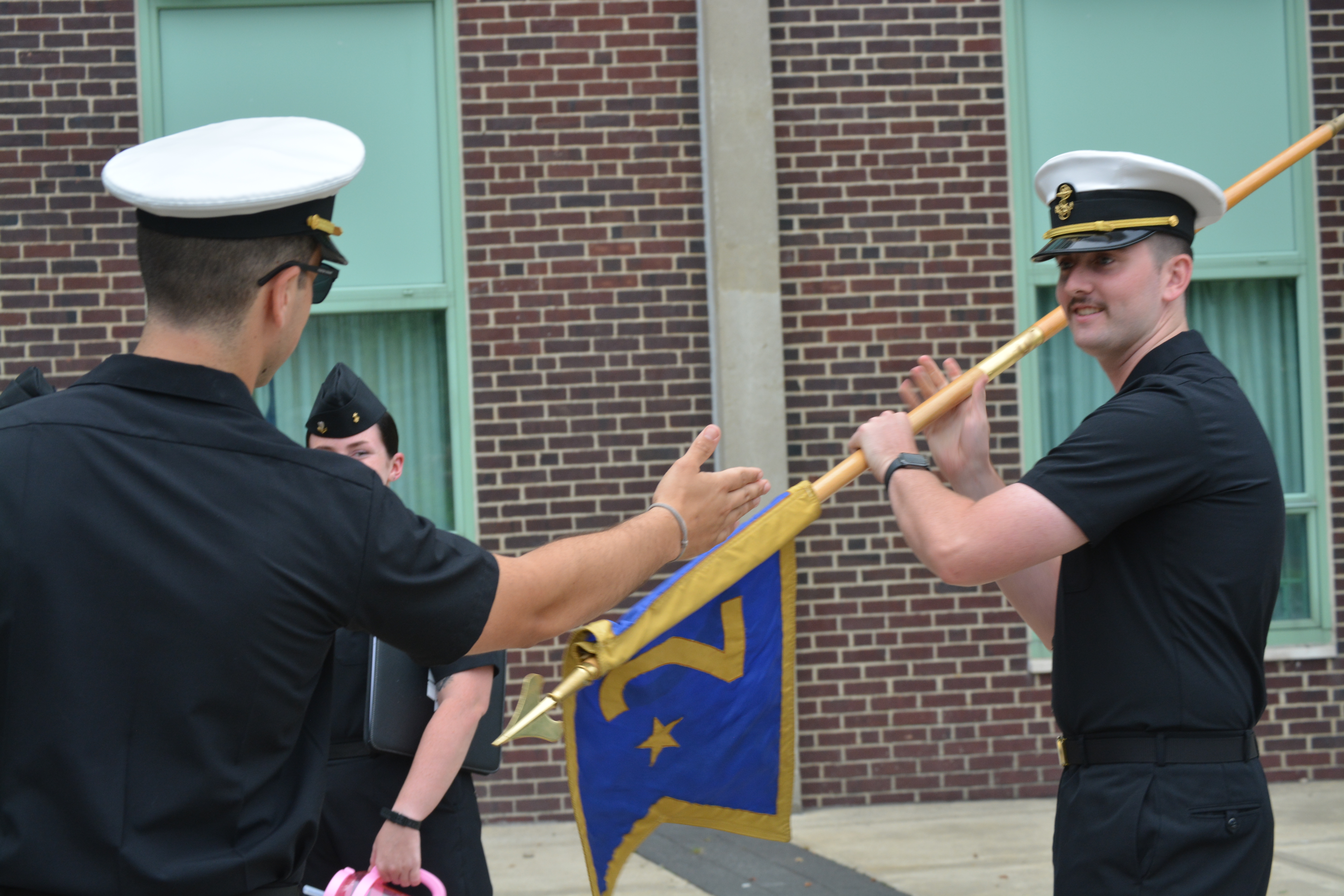 Some light tomfoolery…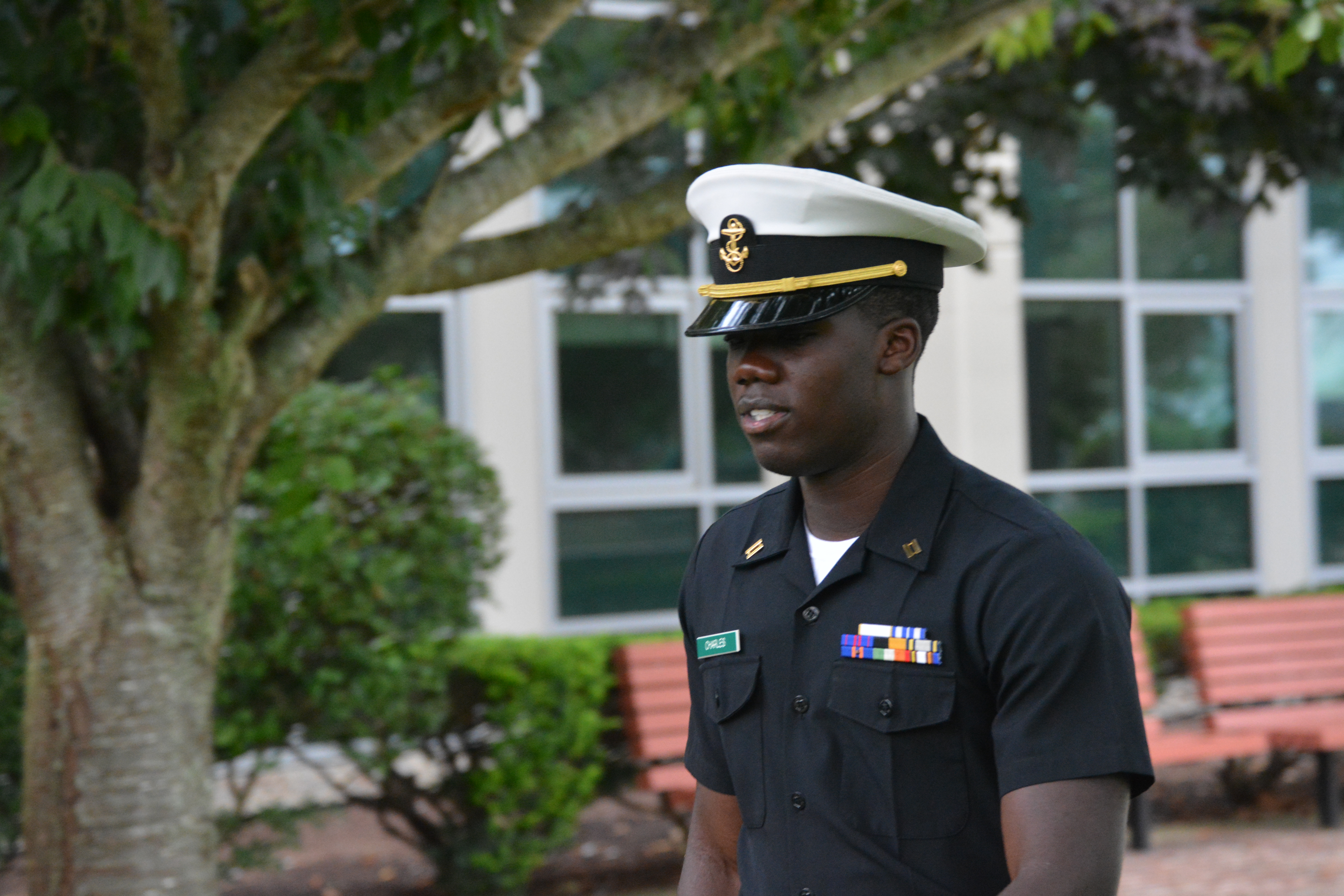 1/C Charles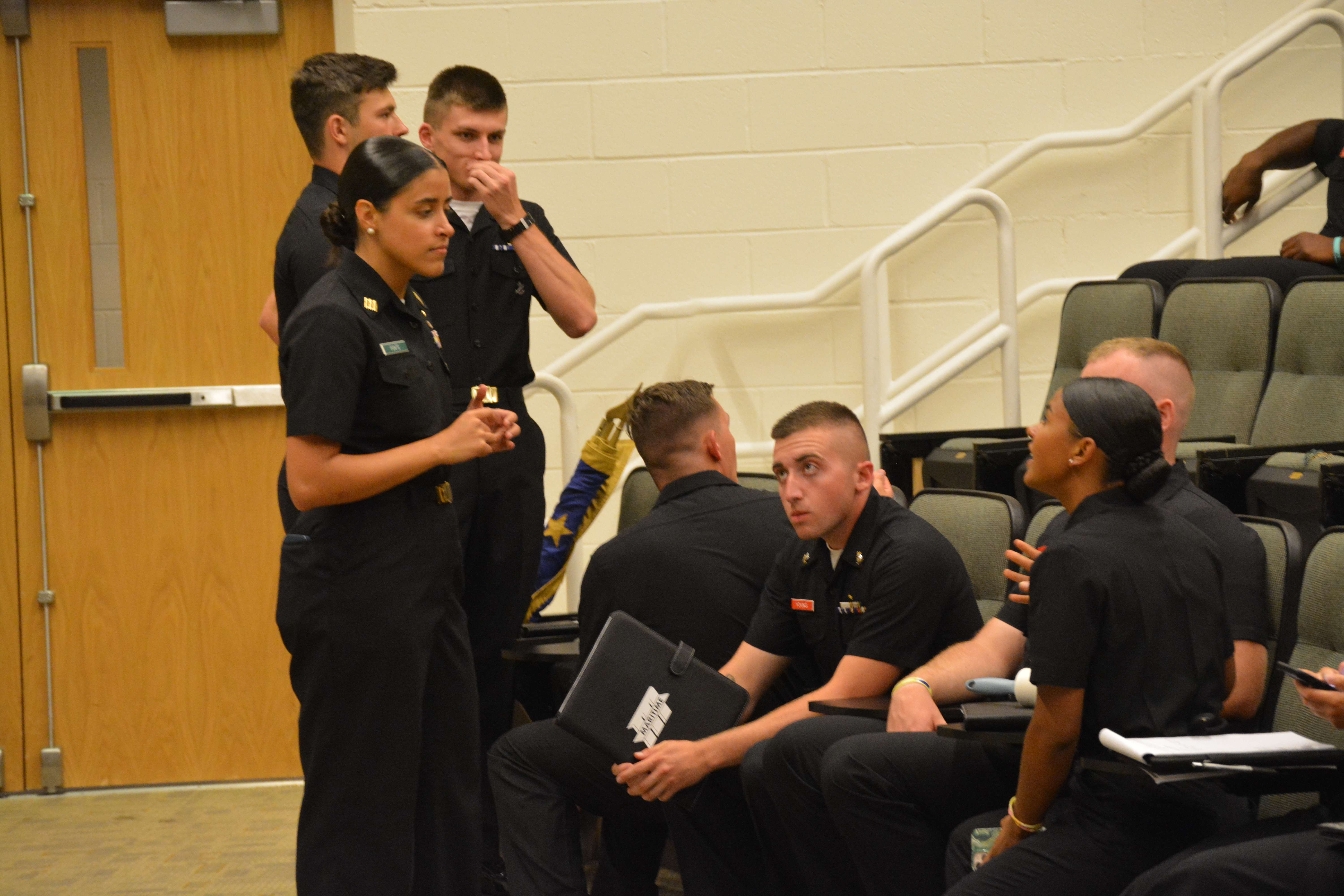 5th Company meeting