Our final day of Pre-O, and what a day it was! The Cadre started off the morning with a 2 mile run in the fog in prepartion for the "Cadre Swim". Cadre Swim is a time honored tradtion here at Orientation, where on the final day of Pre-O all the Cadre jump off the dock after completing their last run. It was an absolute blast, and everyone had a great time despite the chilly water.
Even though it was only a half day, today was crammed with activities and final preparations for the freshmen- one last big push. The Cadre gathered on the parade field by Company to practice Meet the Cadre, where they'll introduce themself to their Cadet Candidates. Afterwards, everyone gathered in a single platoon to practice marching on the field for their Cadre Oath on Sunday. The group looked sharp- their days of marching drills have really worked, everyone was in unison and looked crisp and professional. After two run throughs of the Cadre Oath, they moved up into the gym to discuss uniform distribution, and then to Admirals Hall for closing remarks. Each Company met in the ABS for pictures, and were dismissed after lunch were dismissed. Everyone will be returning tomorrow at 2000 to prepare for the start of Orientation!
It's been an incredible week, and I know that each and every one of the Cadre here is ready for the arrival of the Cadet Candidates. We cant wait to see you on Sunday!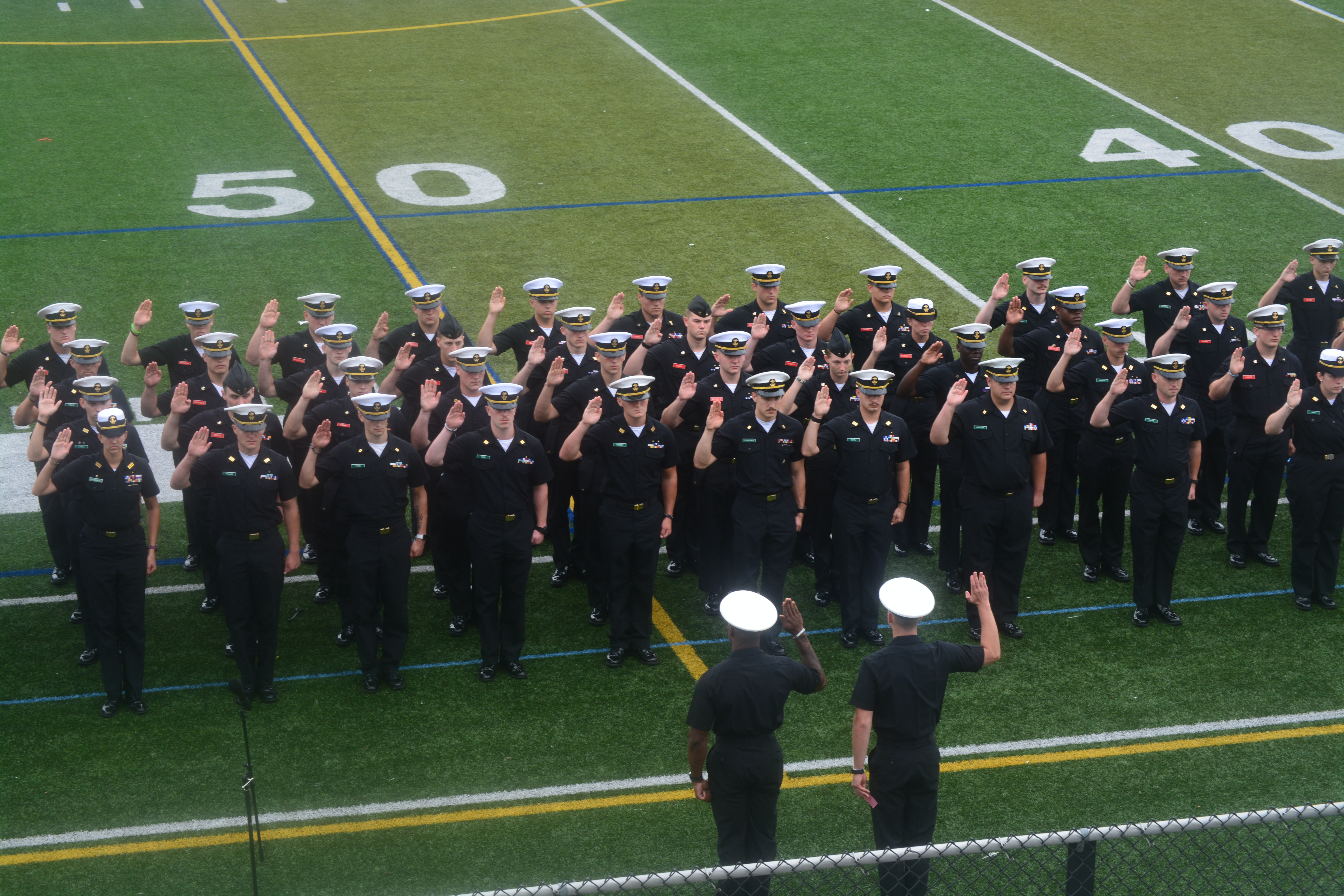 Cadre Oath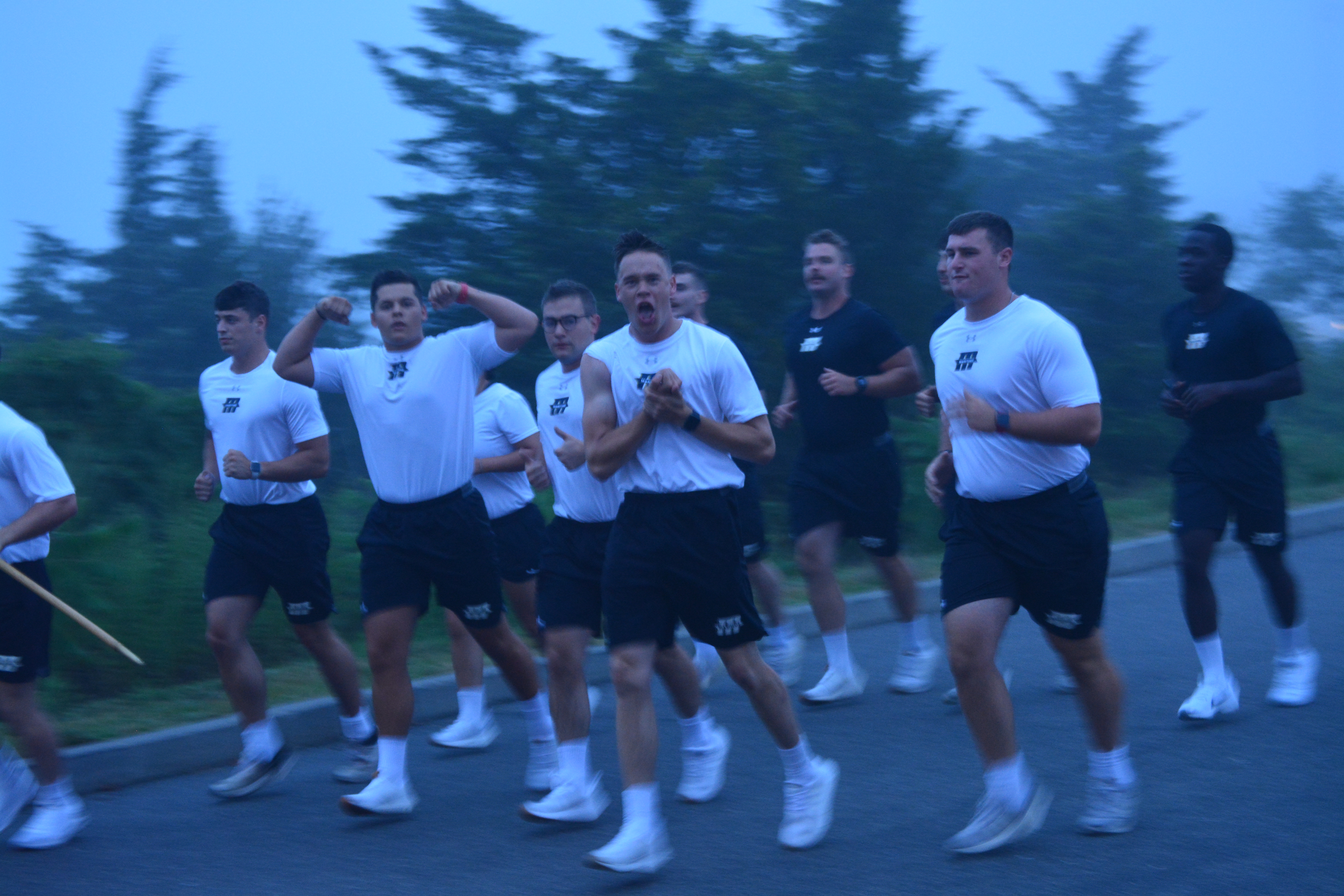 Let's go 7th Co!!!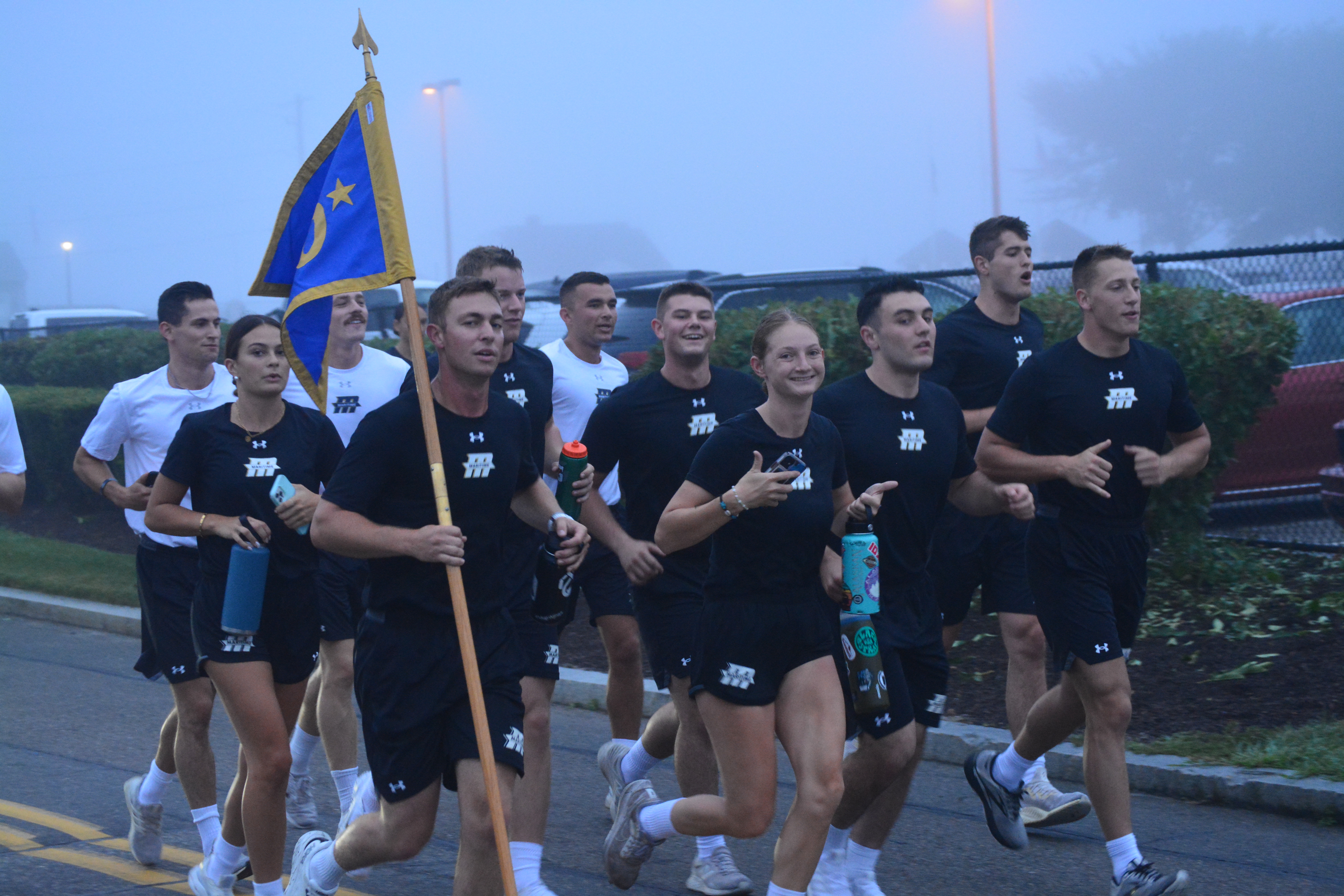 6th Co is still photogenic during a 2 mile run…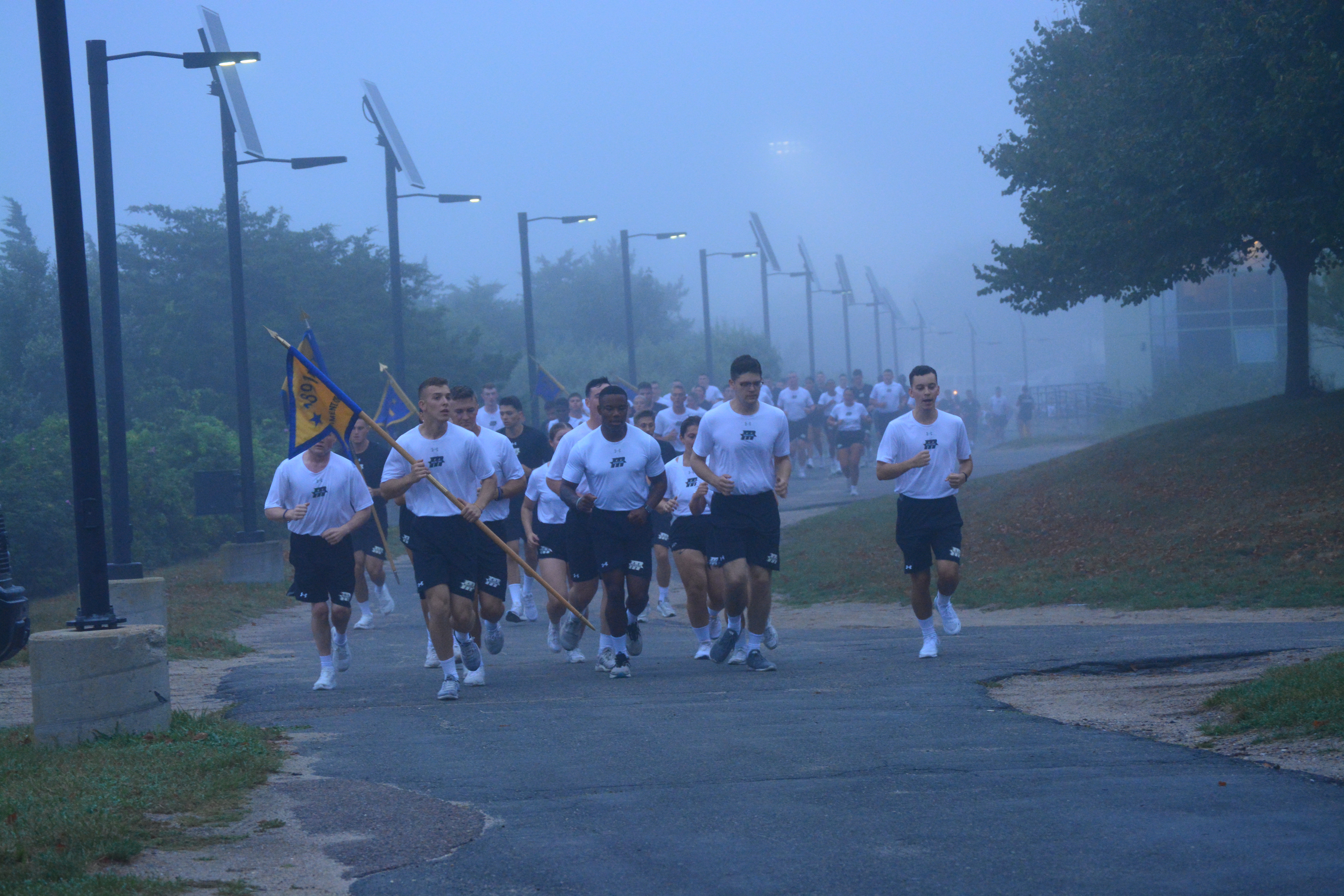 1/C Lydell leads the regimental staff in a cadence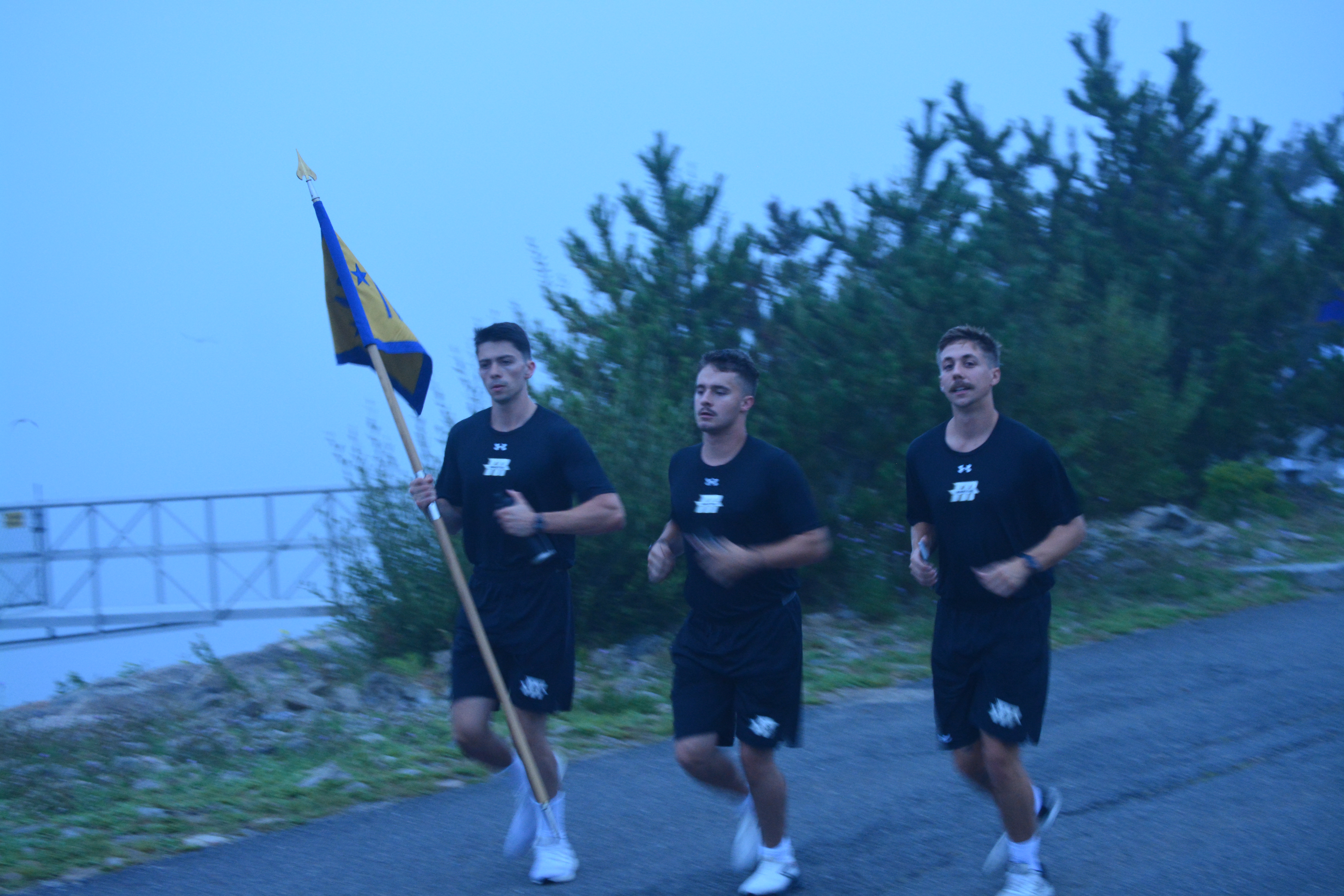 1st BN staff giving their all!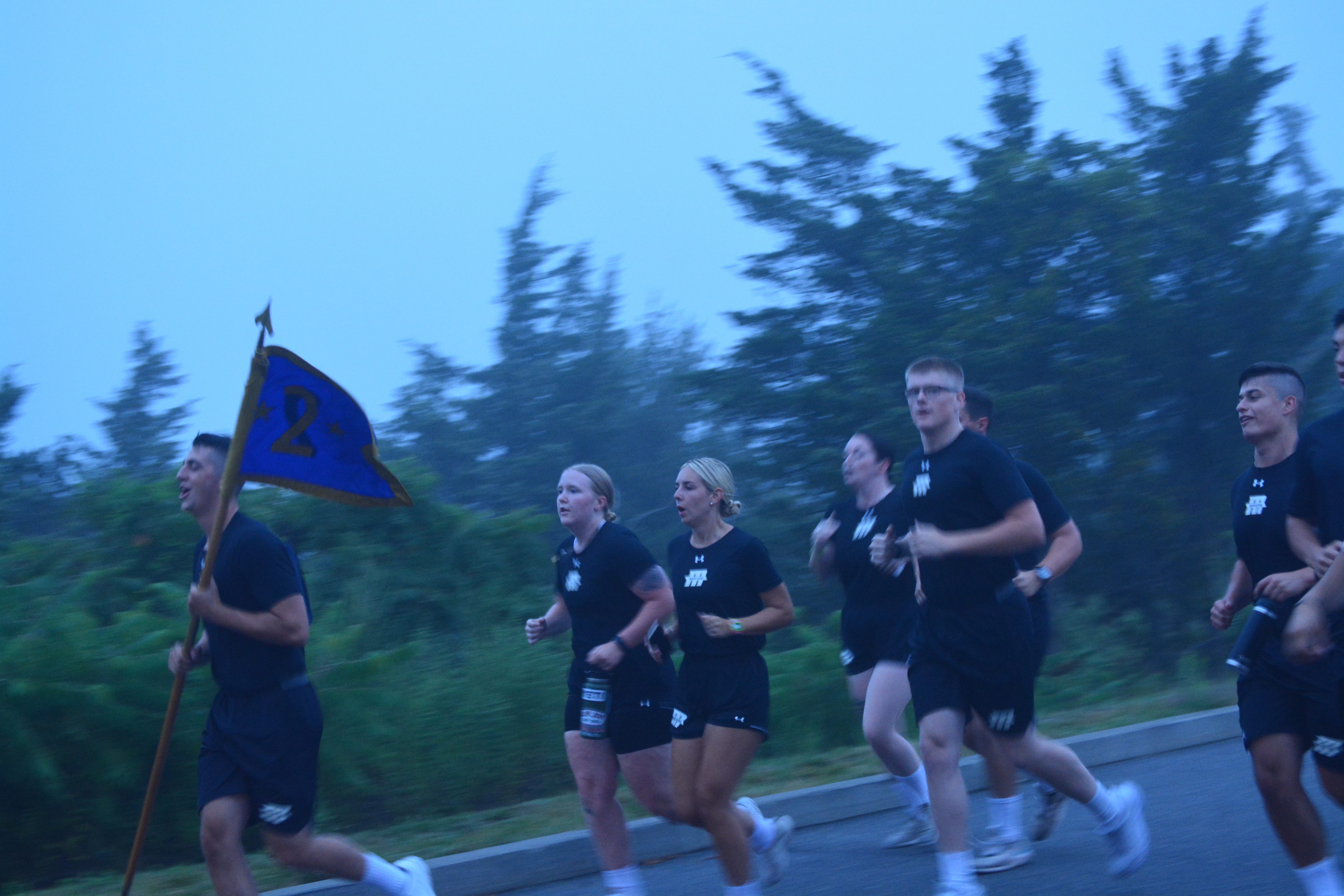 2nd Co on the 2 mile run
A little bit of 2nd Co action..
1st BN gets ready to take the plunge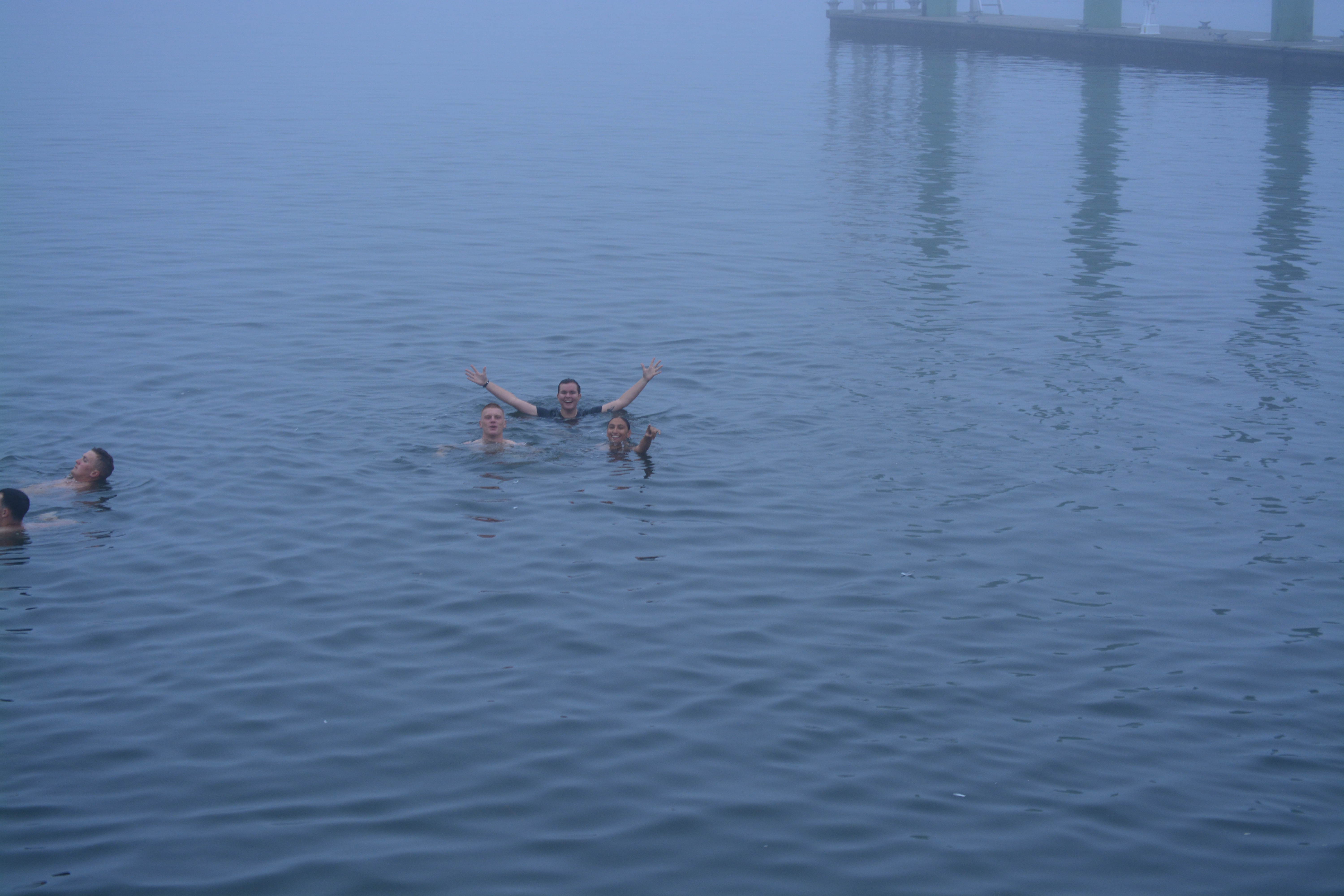 The Oreintation Assistants and your very own Blogger!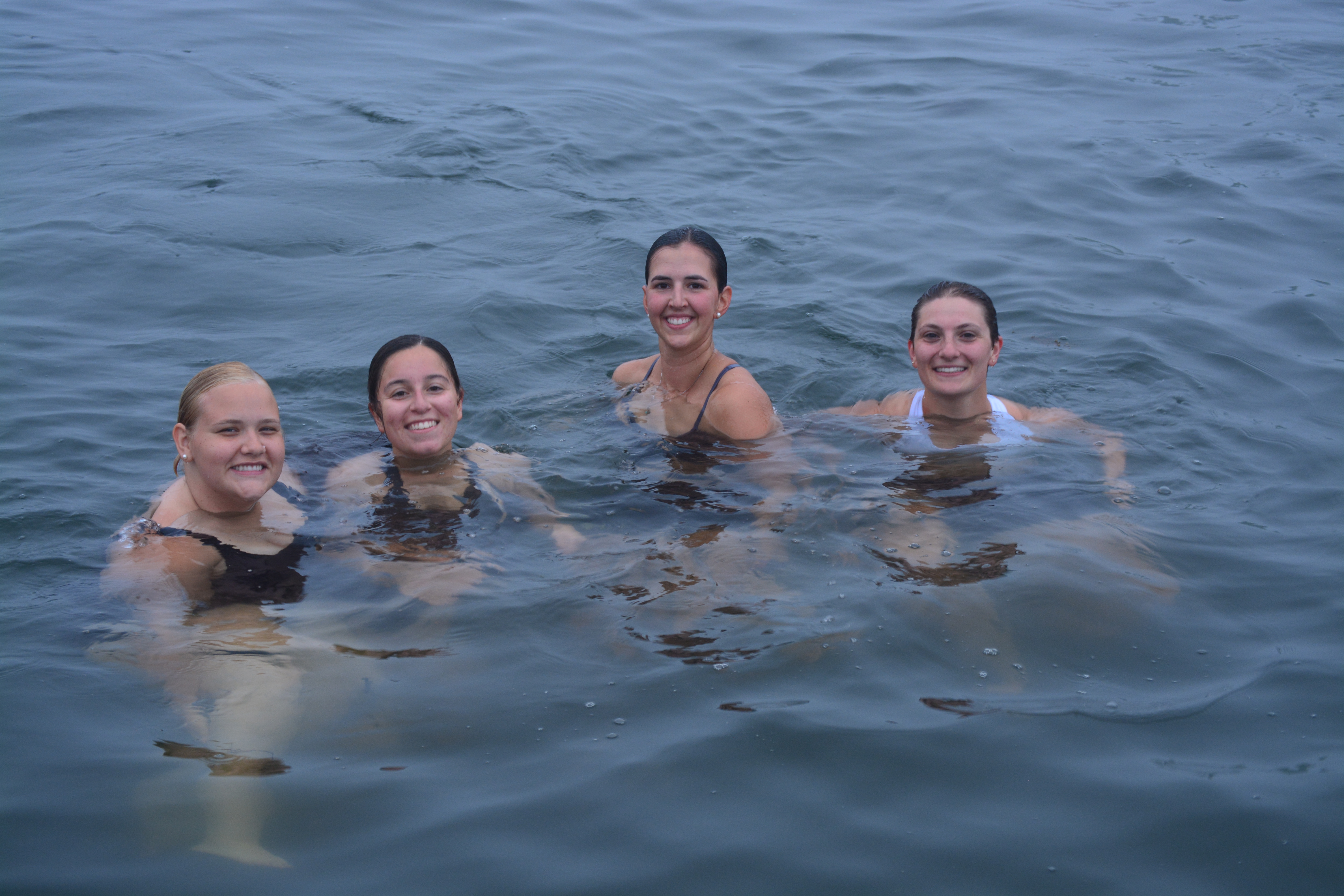 A refreshing morning swim!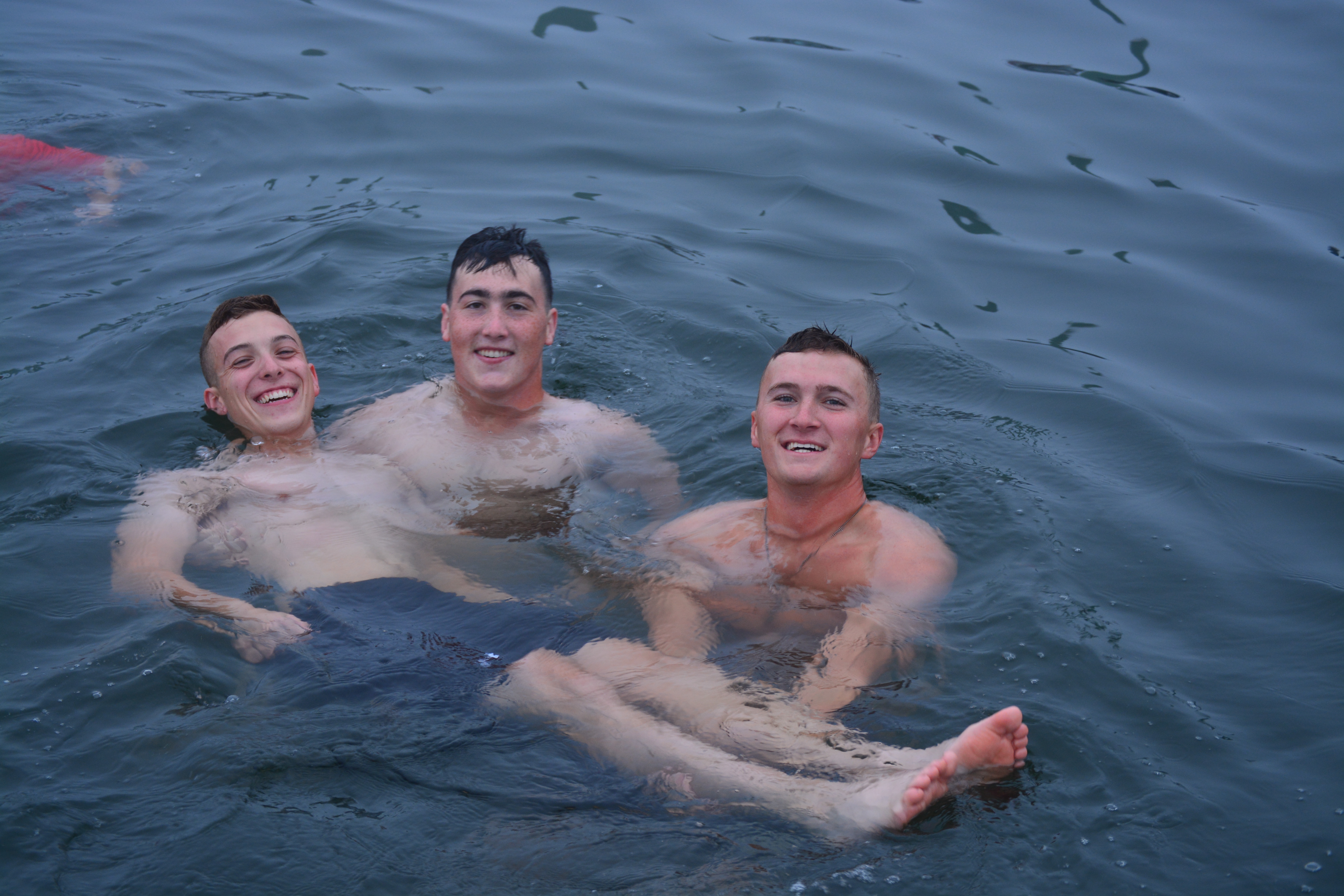 Shipmates supporting shipmates…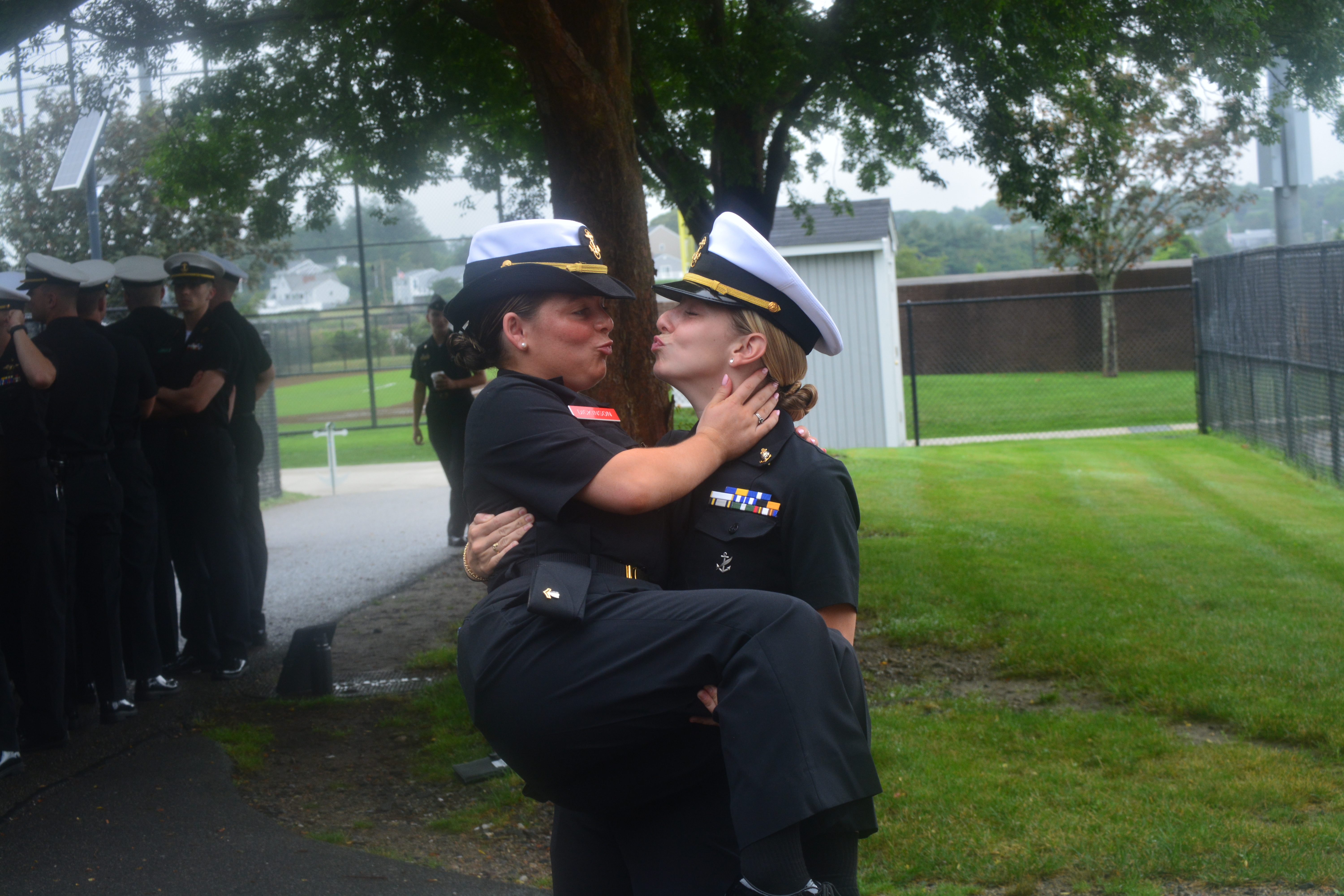 A budding romance…?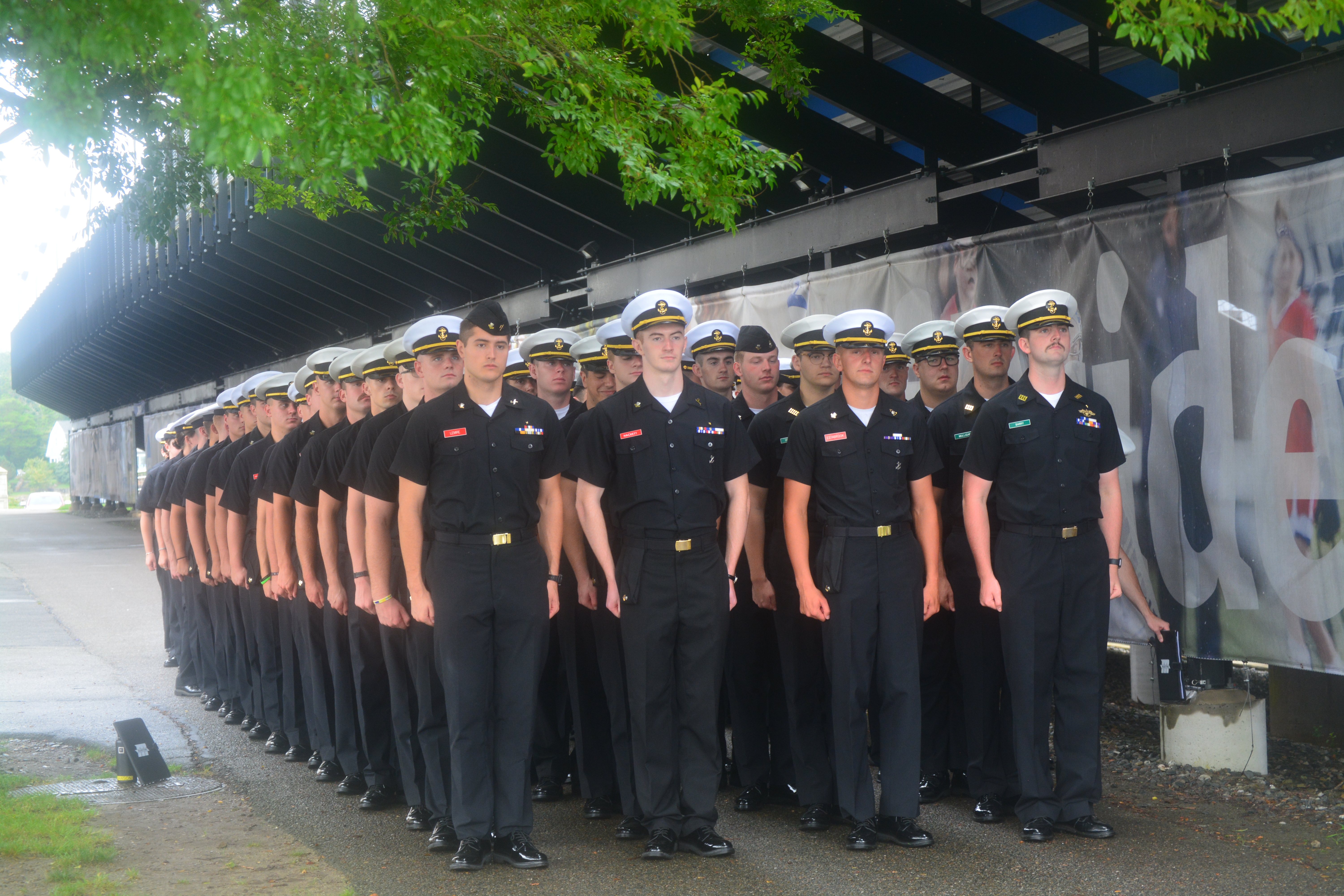 In formation for the Cadre Oath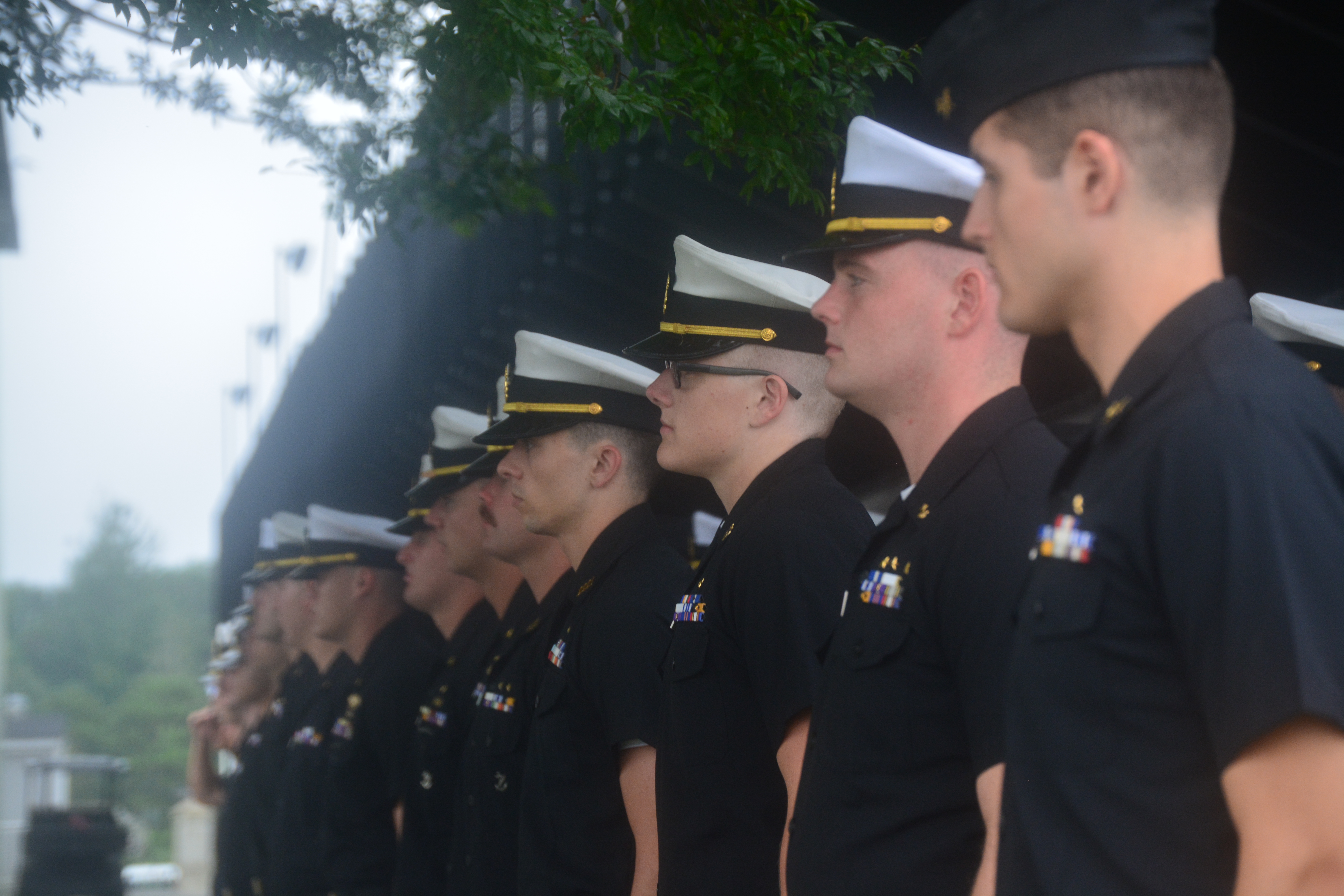 The 2023 Cadre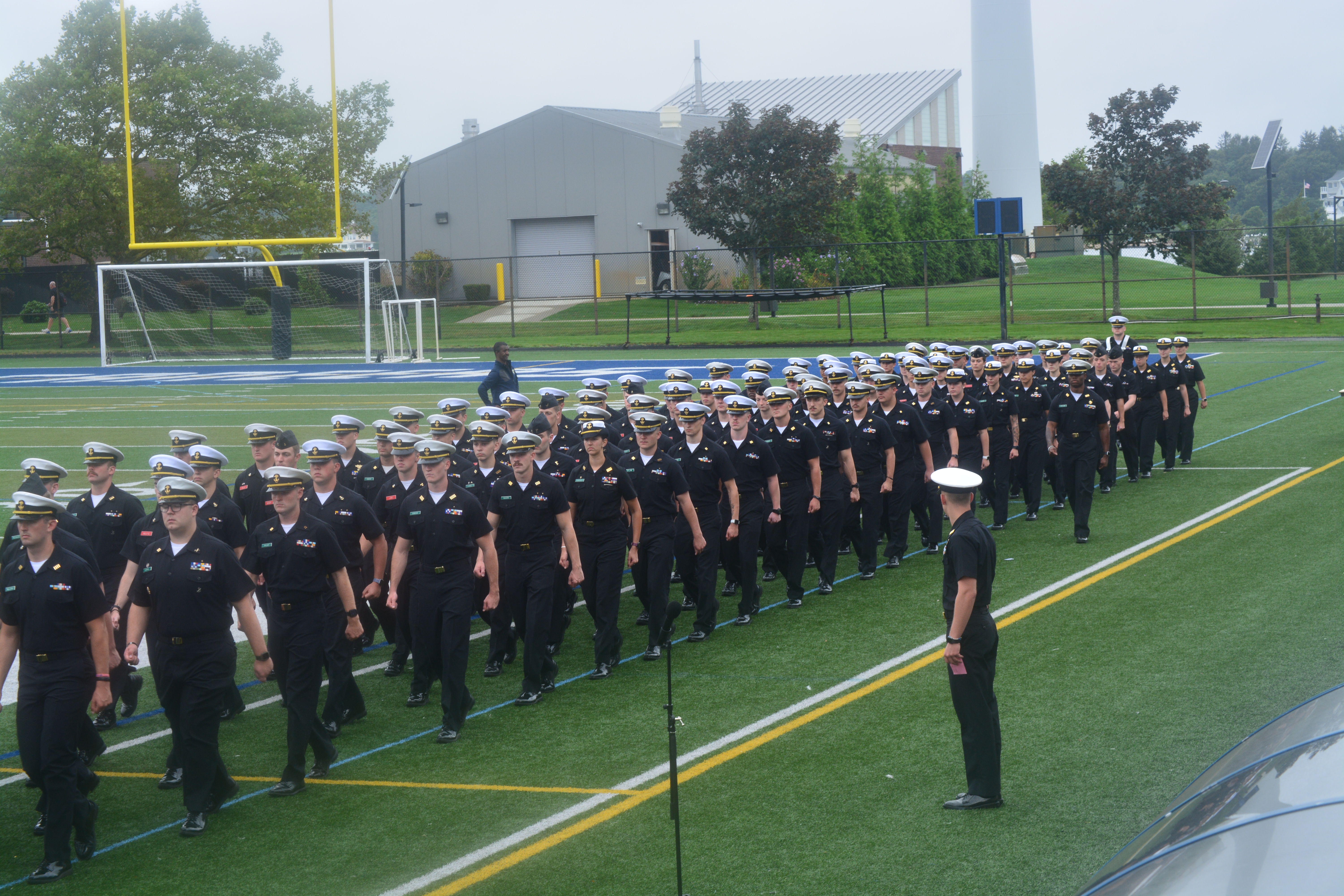 1/C Copeland marches the Cadre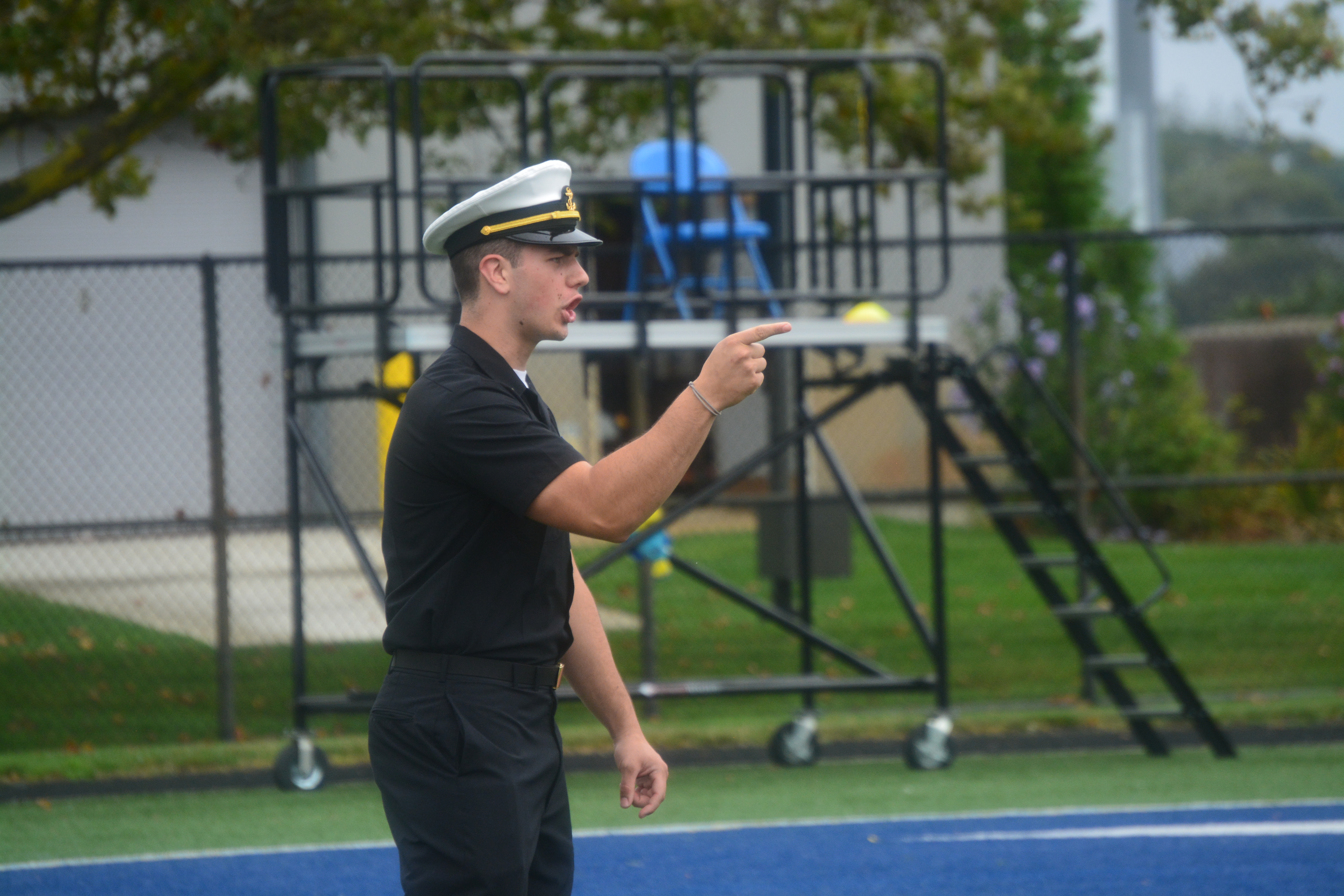 Meet the Cadre practice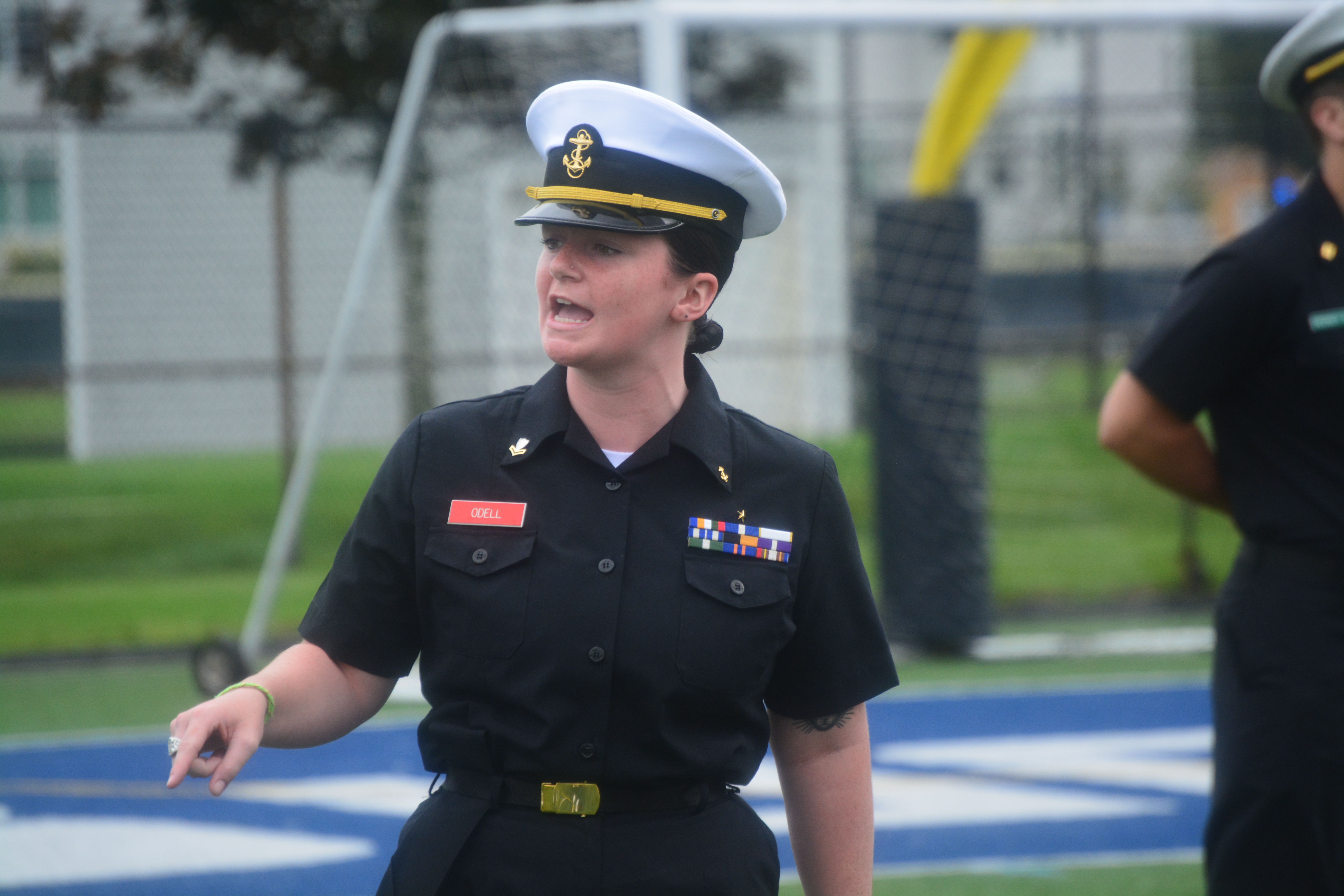 More Meet the Cadre practice!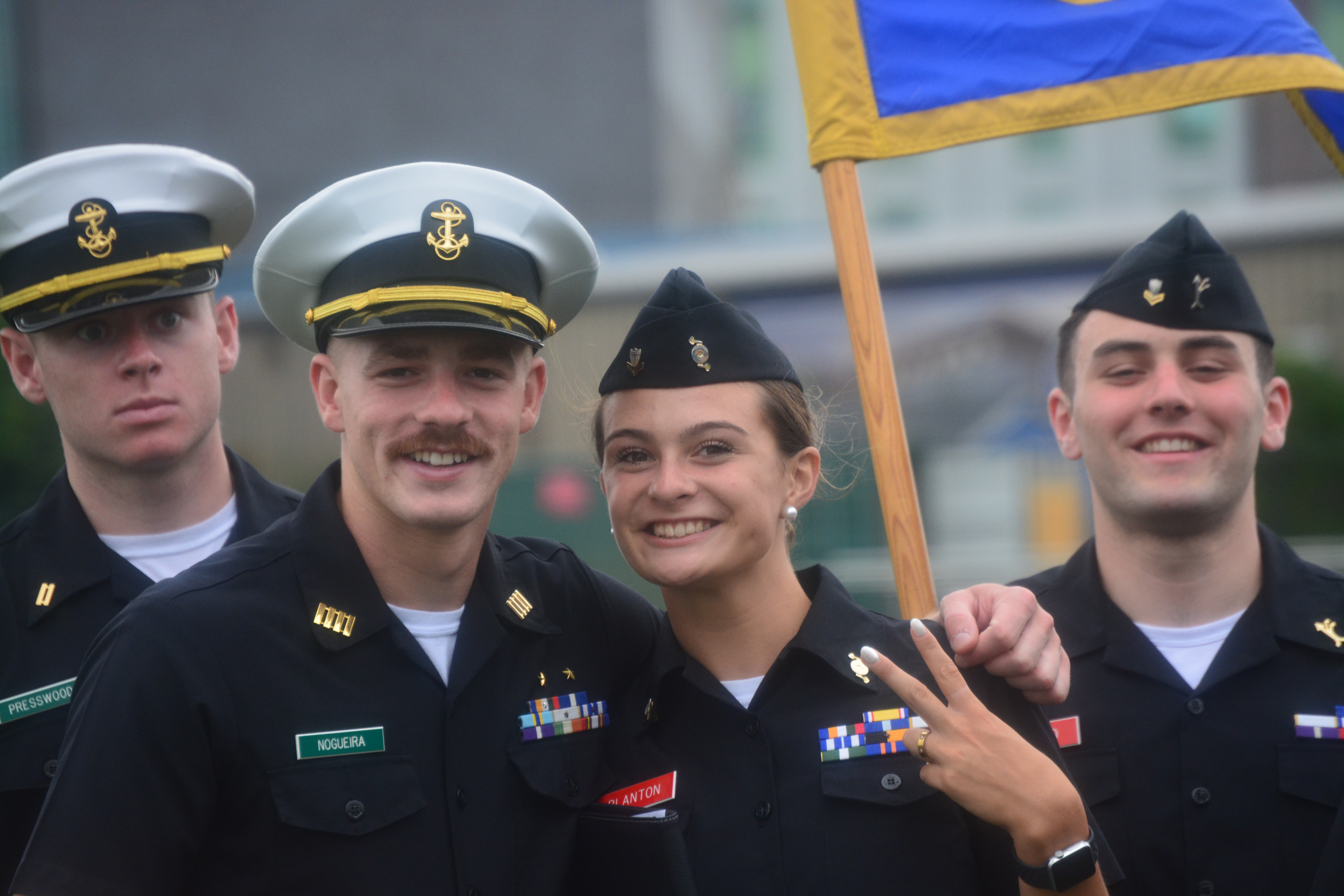 6th Co Staff!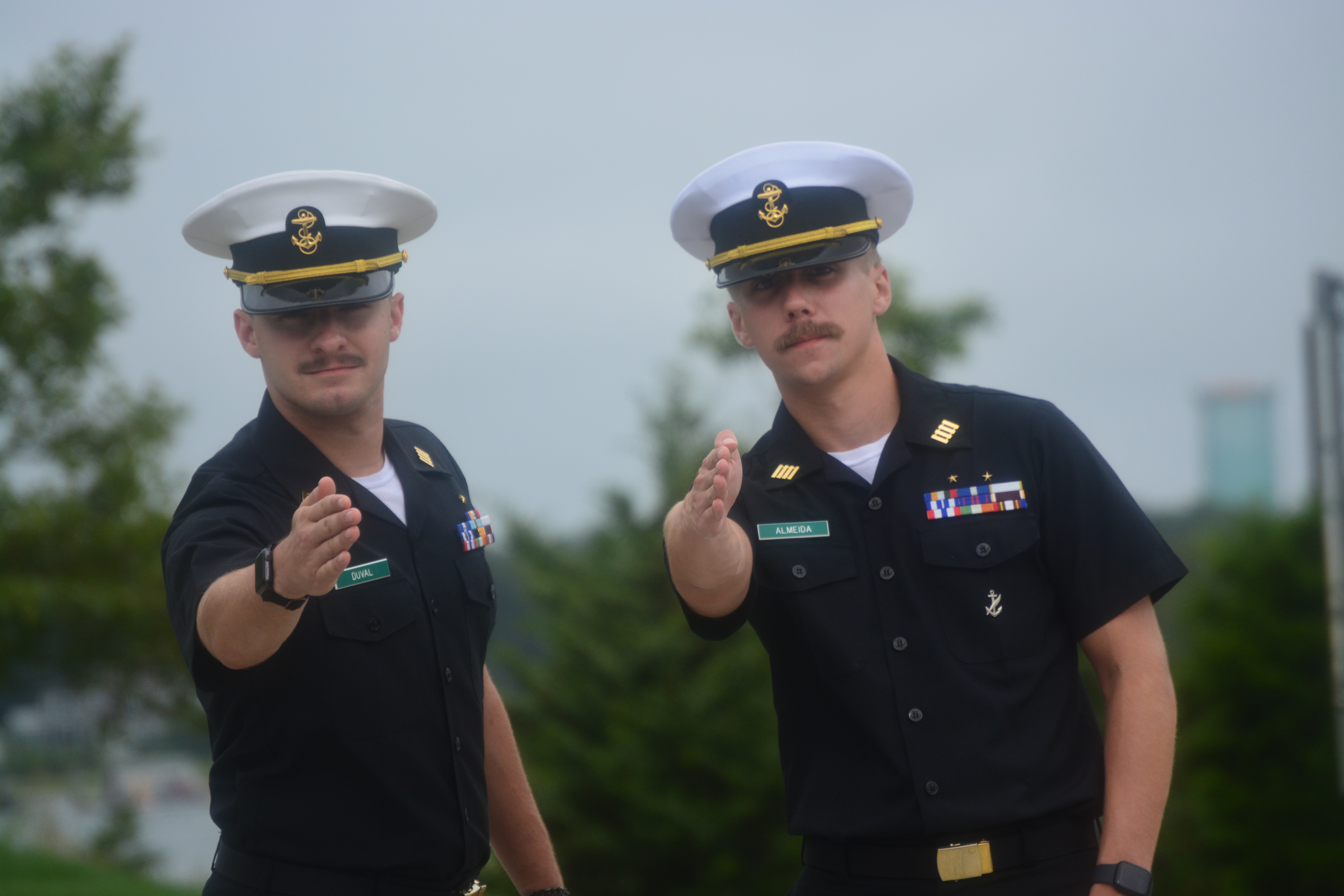 KNIVE HANDS !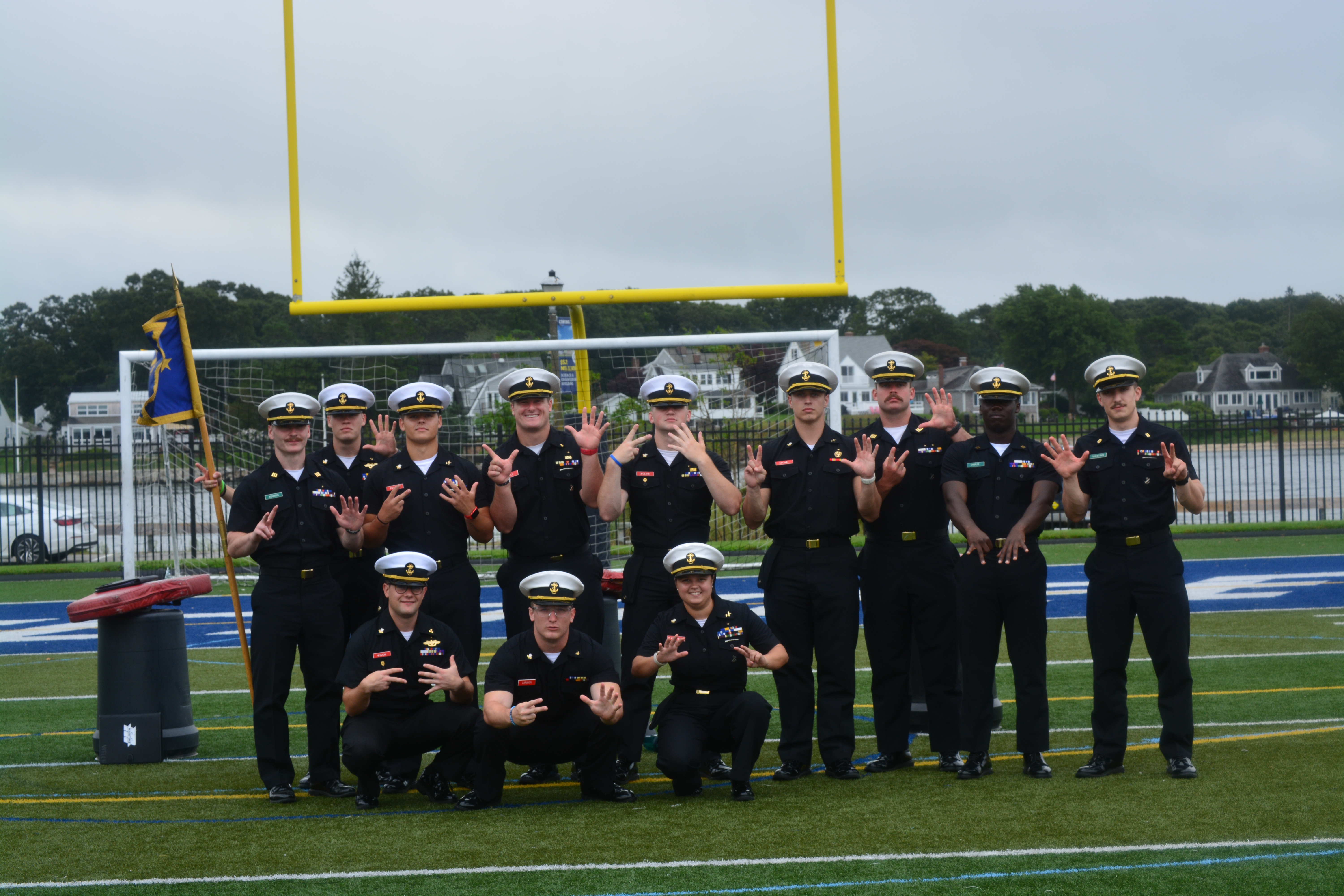 7th Co!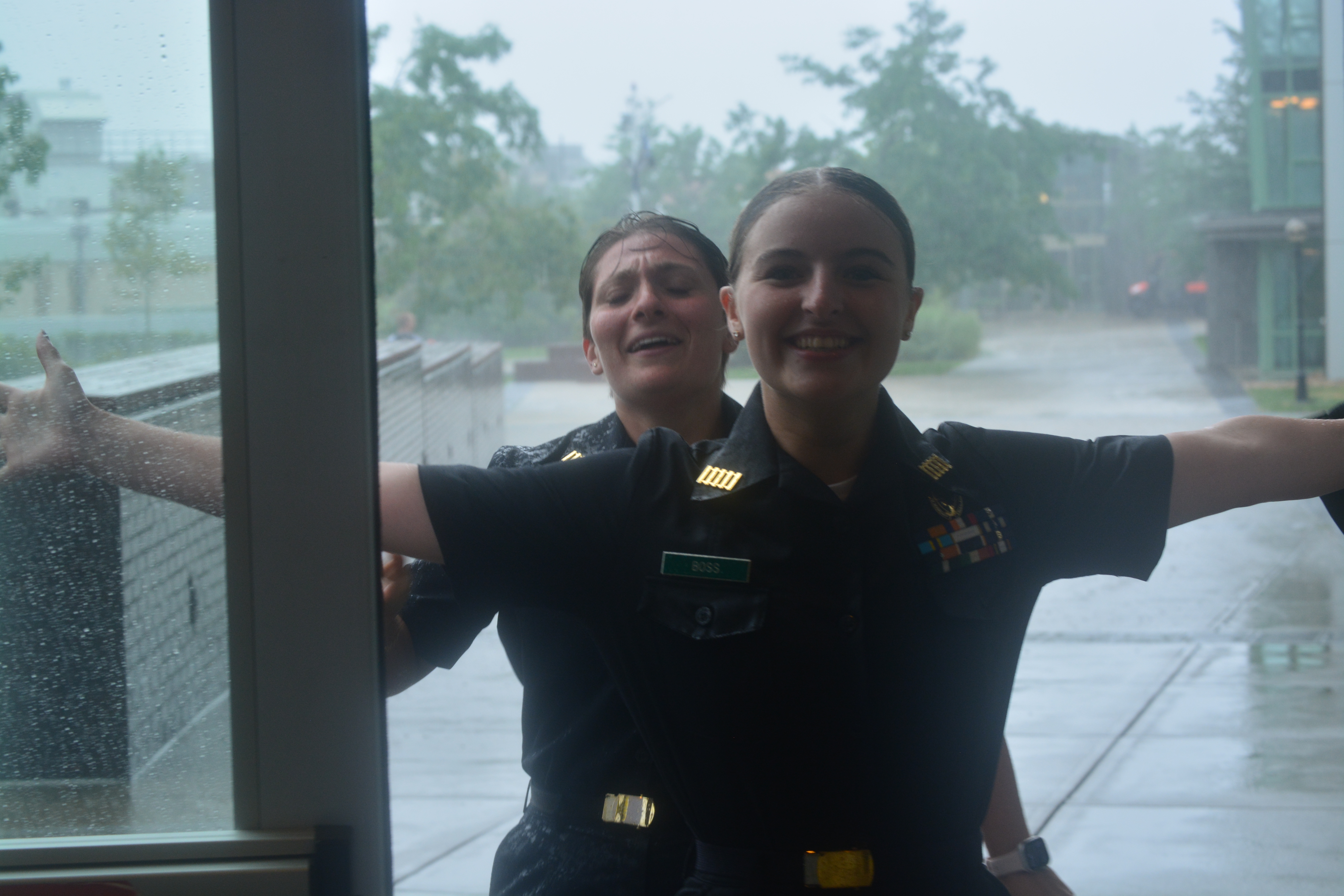 A little rain never hurt anyone!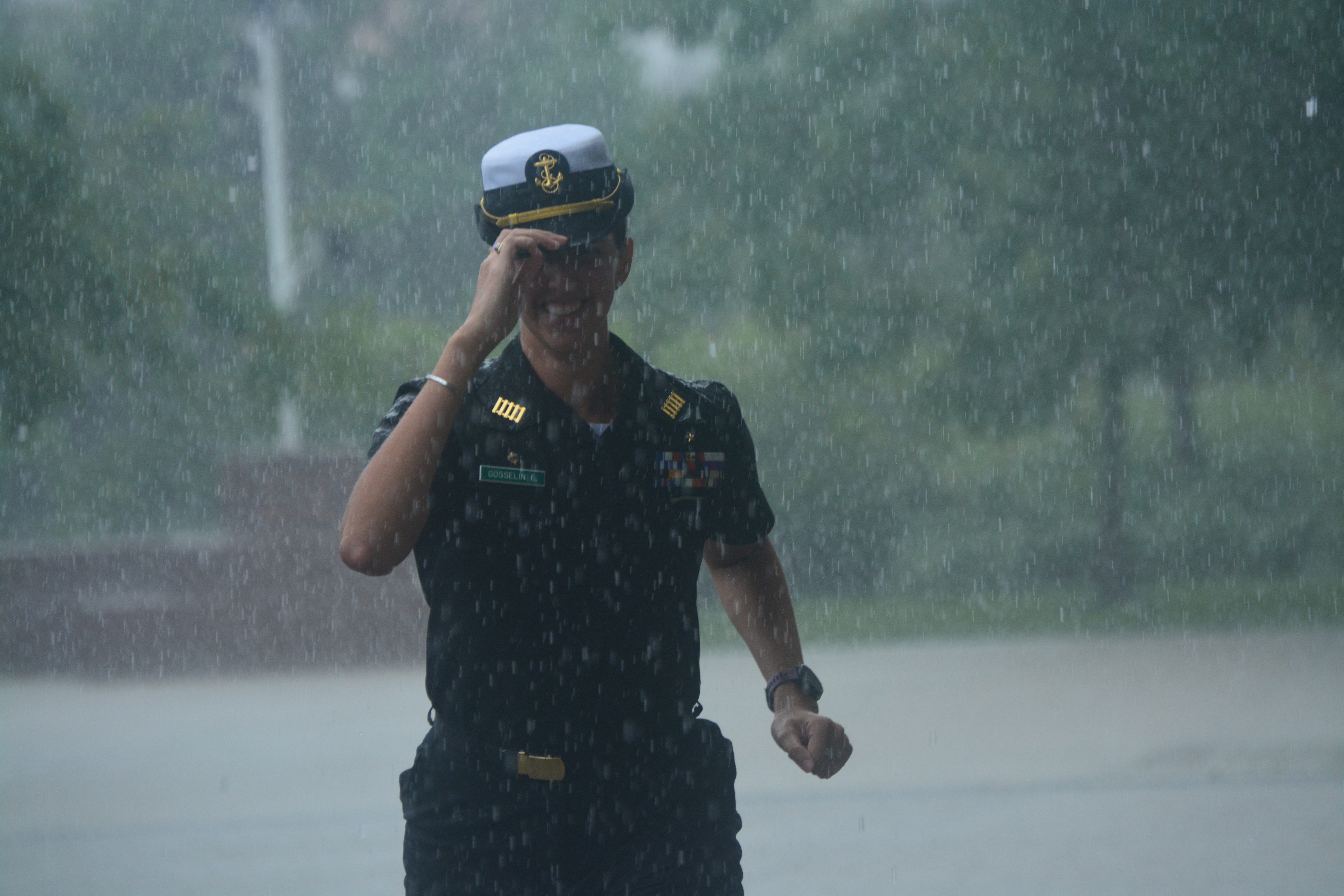 The wonderful 1/C Gosselin
1/C Aidonidis getting a little bit silly…
Our favorite garden gnome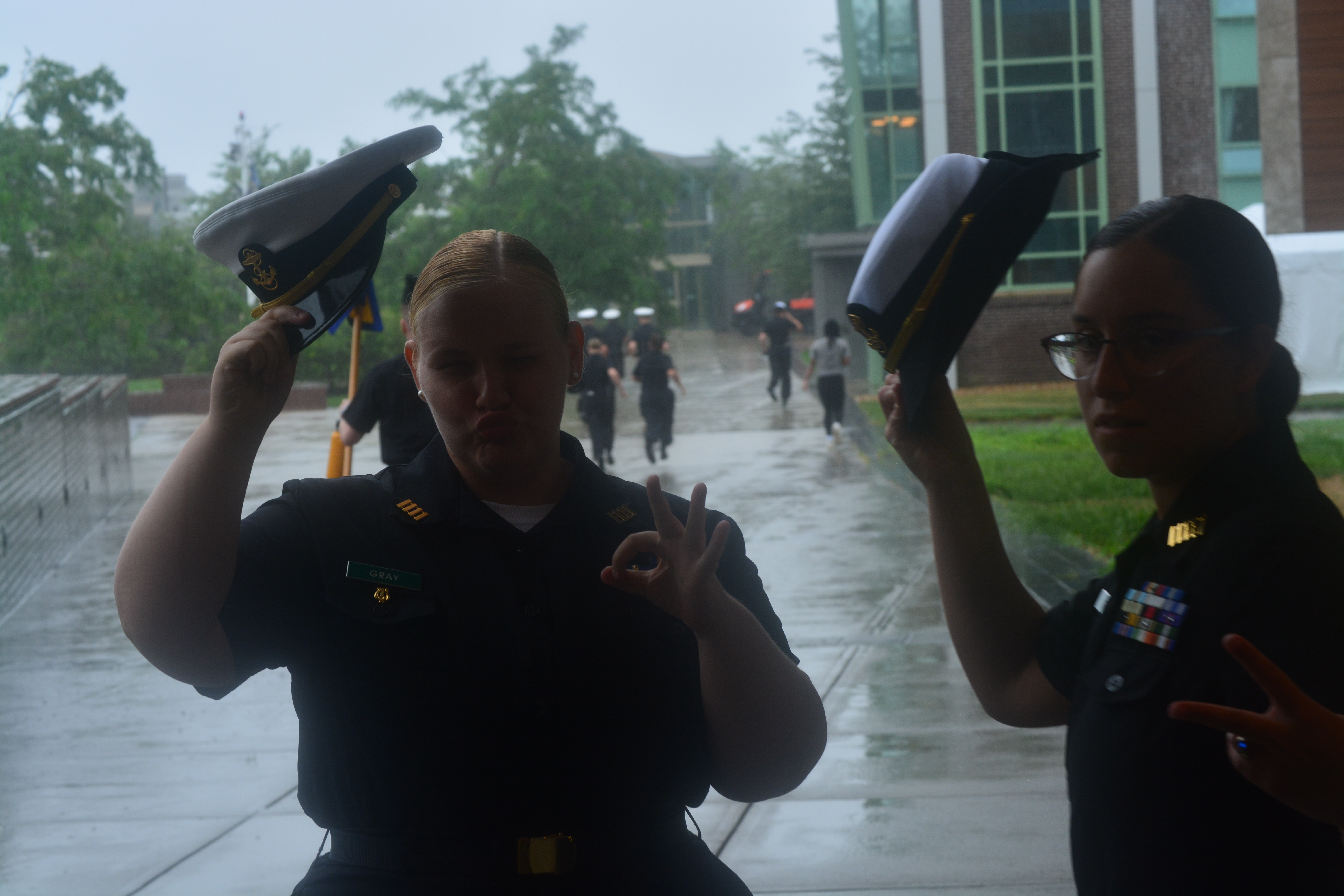 These ladies are unbothered by the rain!
Improvised rain gear