Today, the Cadre and Senior Staff arrived on campus for the first day of Pre-Orientation! Over the next five days, these cadets will train to prepare for the 410 Cadet Candidates that will be placed in their care when they arrive on Sunday. After moving in and getting reunited with friends, everyone gathered in Admirals Hall for opening remarks from the Commandants, Captain Dillion and Commander Deegan. The Cadre were introduced to this year's Regimental, Battalion, and Company Staff, who have spent countless hours planning for Orientation. Afterwards, the group split into their companies to begin working on marching practice, public speaking, leadership training, and more.
The Cadre ate dinner with their Company Officers, and then had a meeting with their Battalion Staff. Everyone gathered back together for the end of the night and were rewarded with a spectacular sunset. The mood today was electric, and Pre-Orientation is already off to a great start!
Tomorrow we start the morning off with an early PT test, and will also have a meeting with Rear Admiral McDonald. These next few days are going to fly by!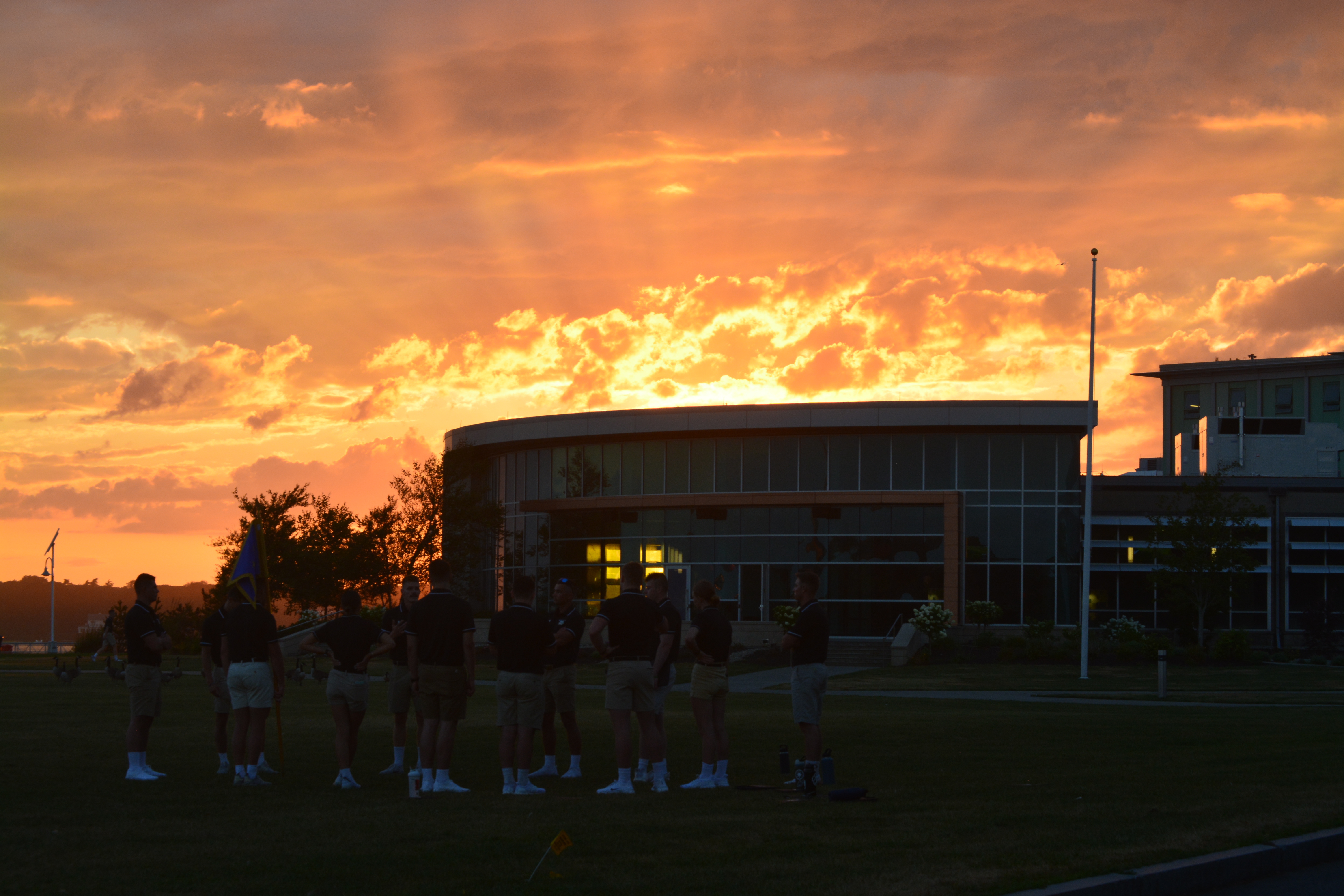 The Cadre practice their marching on the Parade Field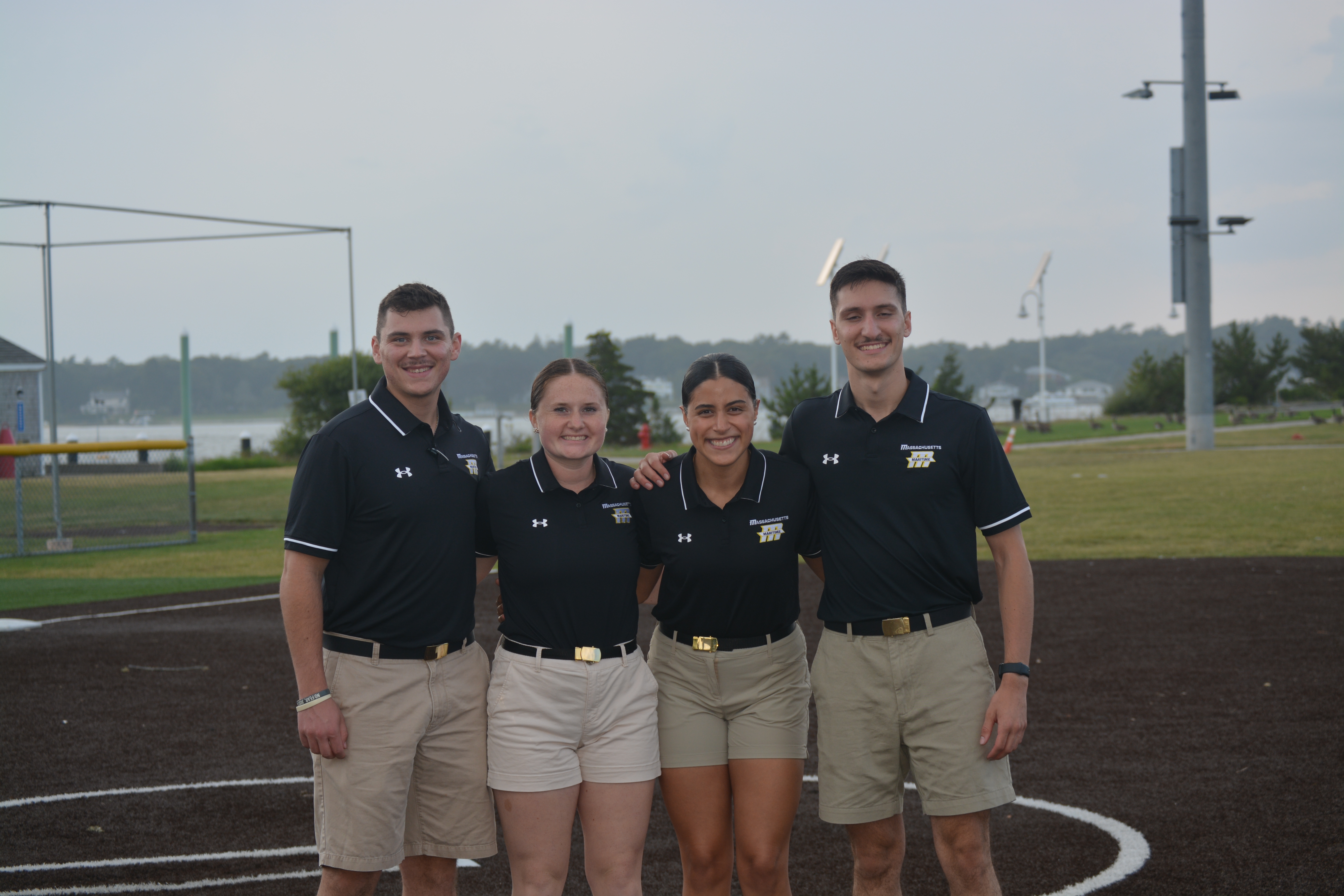 5th Company Senior Staff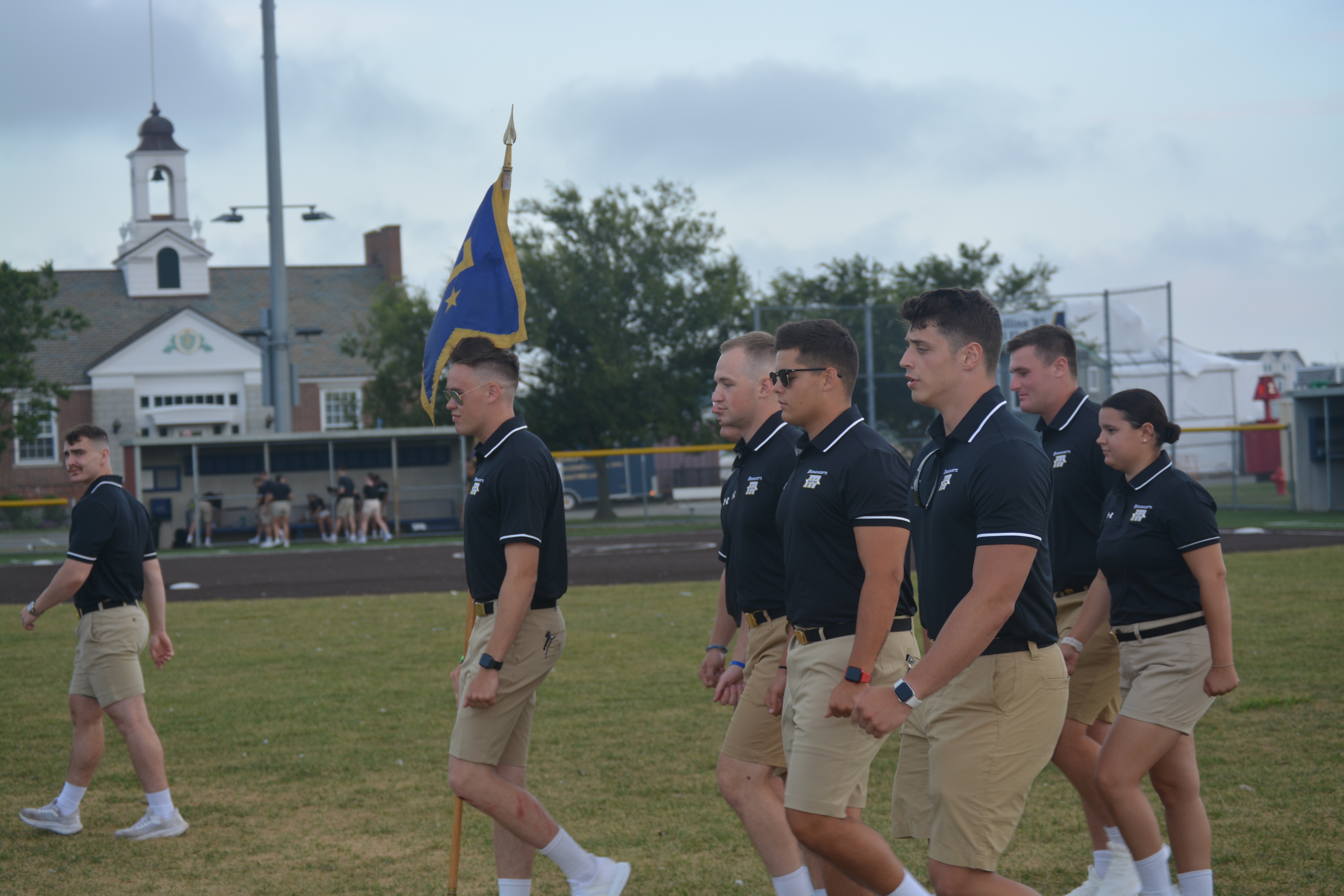 The Cadre practice marching in platoons
2nd Battalion meets on the bleachers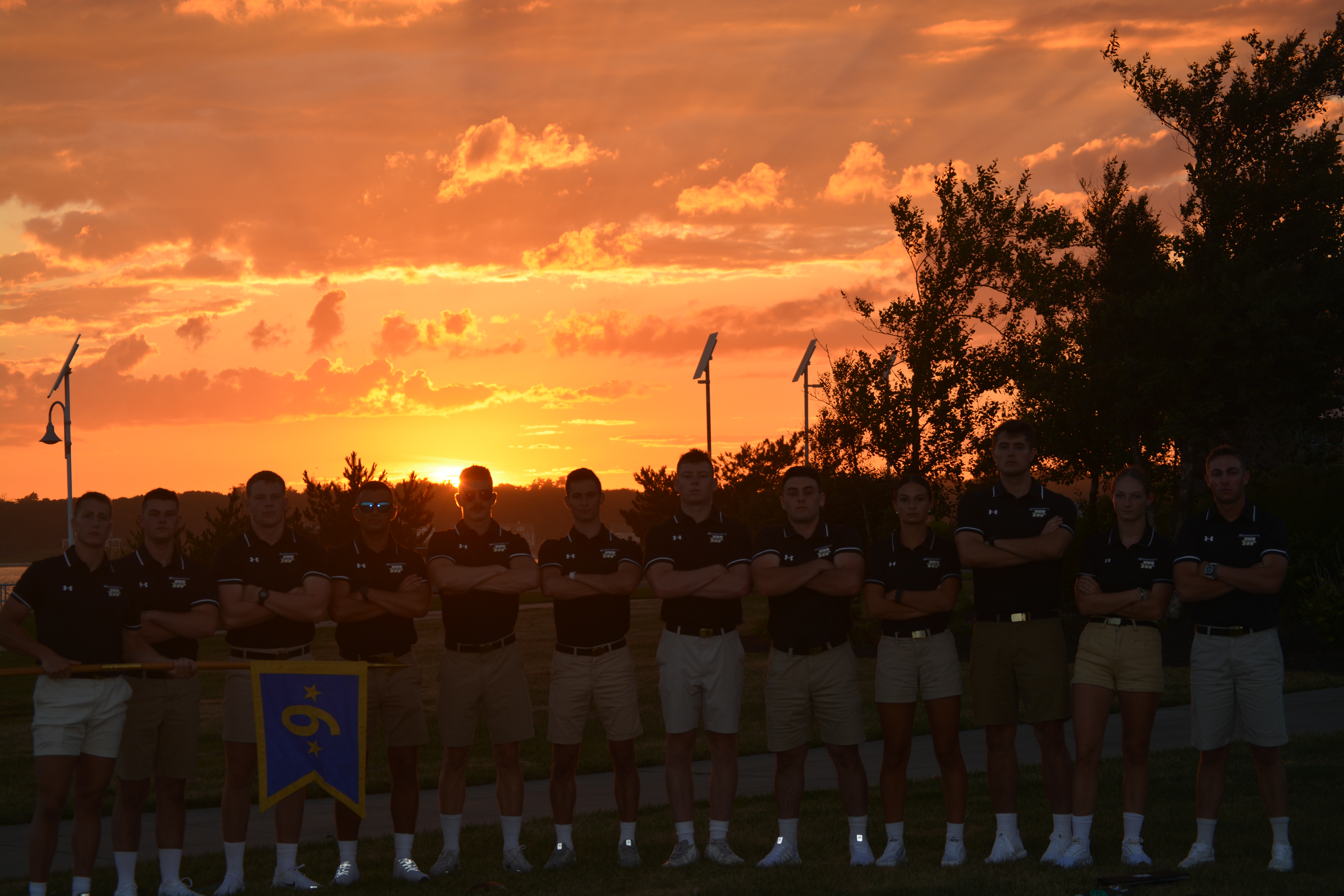 6th Company Cadre