The Cadre started this morning bright and early for their first PT test. They were out on the football field and warming up before the sunrise! The battalions each did a calisthenics test and a timed mile run, and everyone was out there giving their all. Everyone was encouraging each other, cheering on their friends and running alongside them. It was a great way to start the morning, and set the mood for the rest of the day!
After breakfast, Rear Admiral McDonald met with the Cadre to set expectations for the week and share some inspiring words. After, the companies split off for more drill and marching practice. All the squad leaders have been rotating through leading cadences and marching the platoon, and they've been forming great camaraderie with each other. The Cadre are doing everything that the incoming Cadet Candidates will be asked to do during Orientation, and more. They've been going above and beyond to ensure that they'll be the best possible leaders to the Cadet Candidates who'll be placed in their care. It's an outstanding group of people, and each and every one of them is more than ready for the next 3 weeks!
Later, First Battalion attended a meeting on Cadre Development, while Second Battalion met with our amazing staff from the Captain Paul Cuffe Center for Inclusion. The group had some great dialogue on leading across cultures and inclusive excellence, and we participated in some fun teambuilding exercises as well. In the evening, the Battalions reconvened for Title XI Training and a Medical Briefing. Tomorrow may be a little rainy, but these Cadre are ready to put their best foot forward and continue to learn and grow as leaders in preparation for the Cadet Candidates!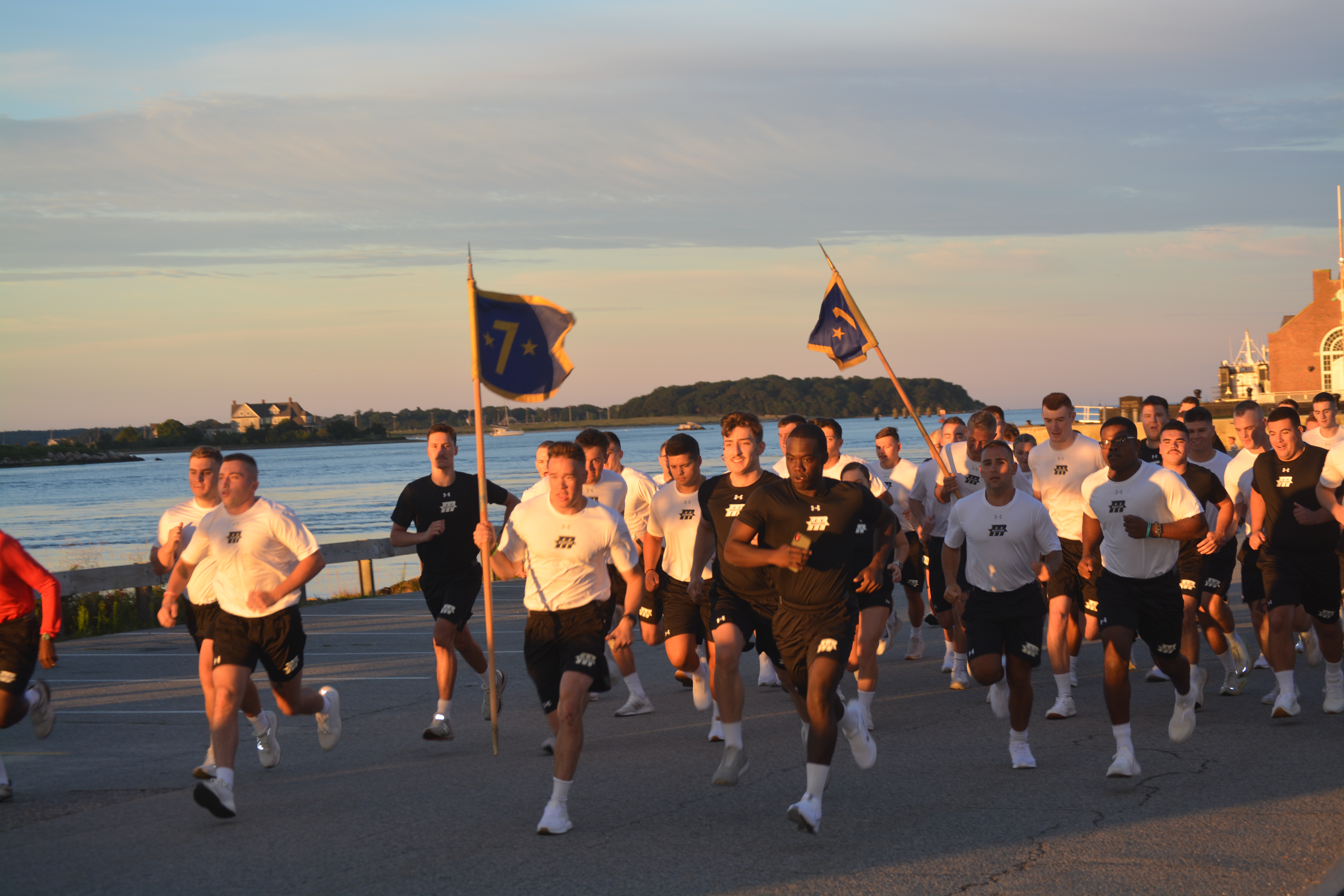 First Battalion doing their timed mile run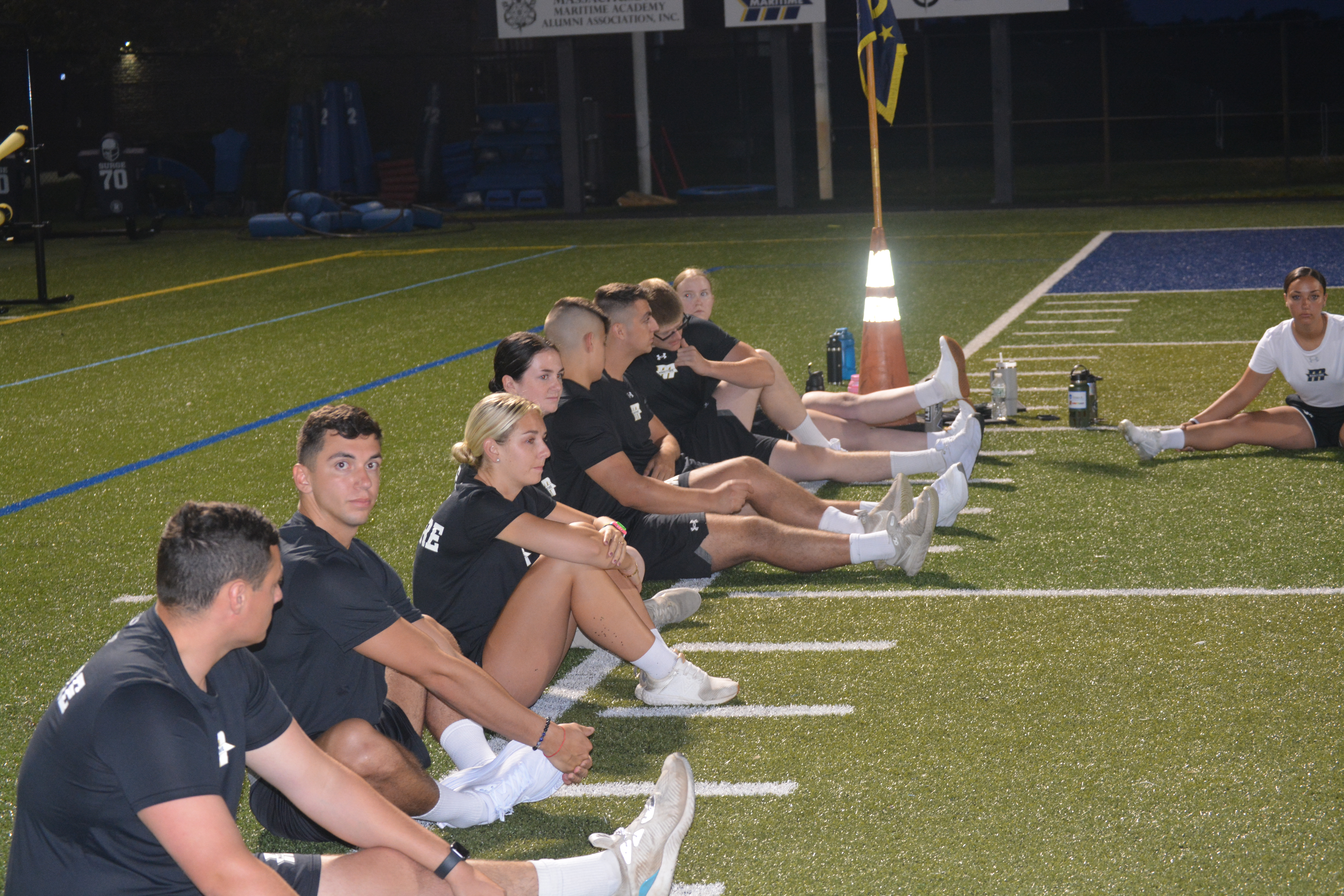 Warming up with stretches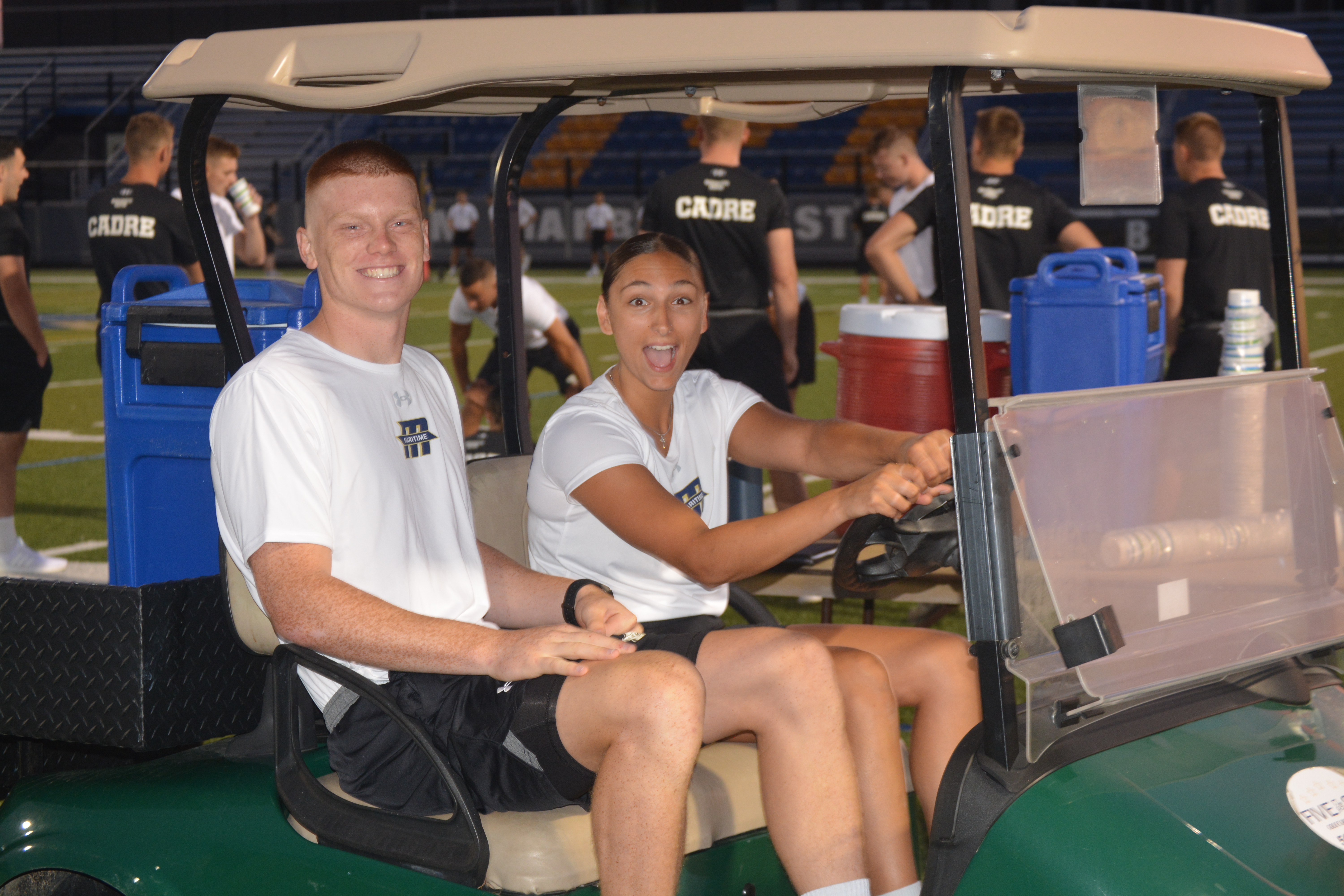 3/C Blair and Sacchetti preparing for morning PT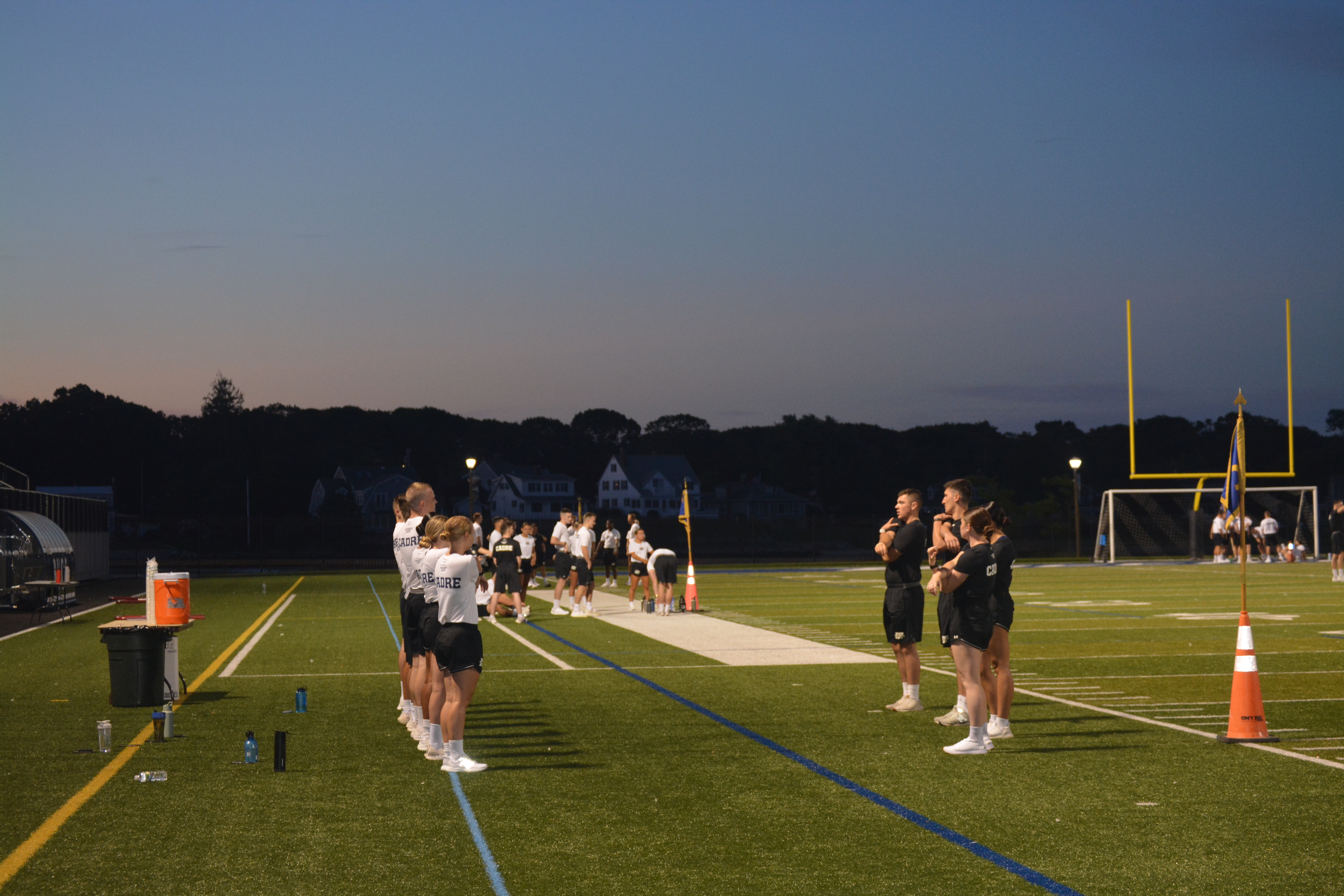 5th Company warms up with more streches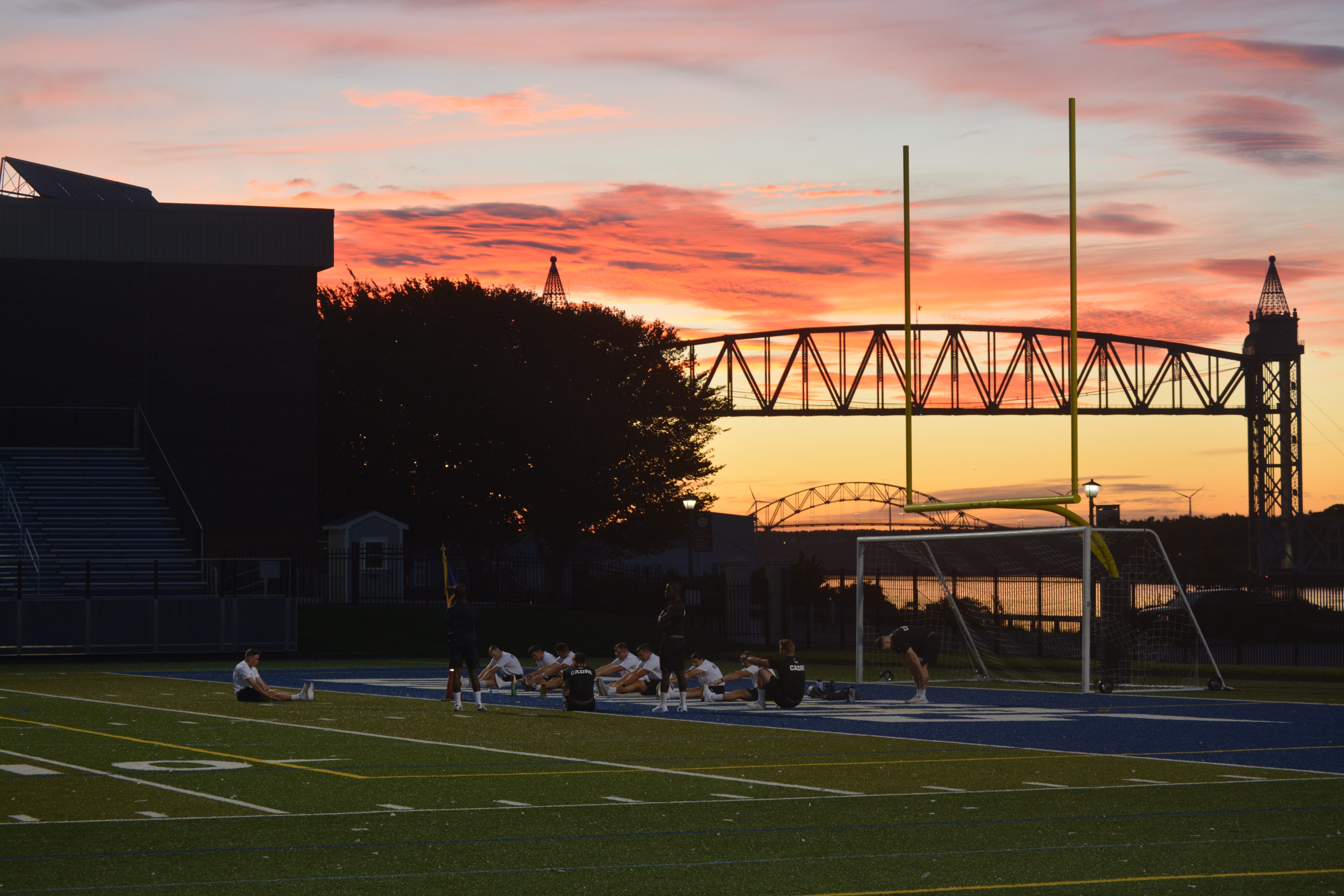 7th Company warming up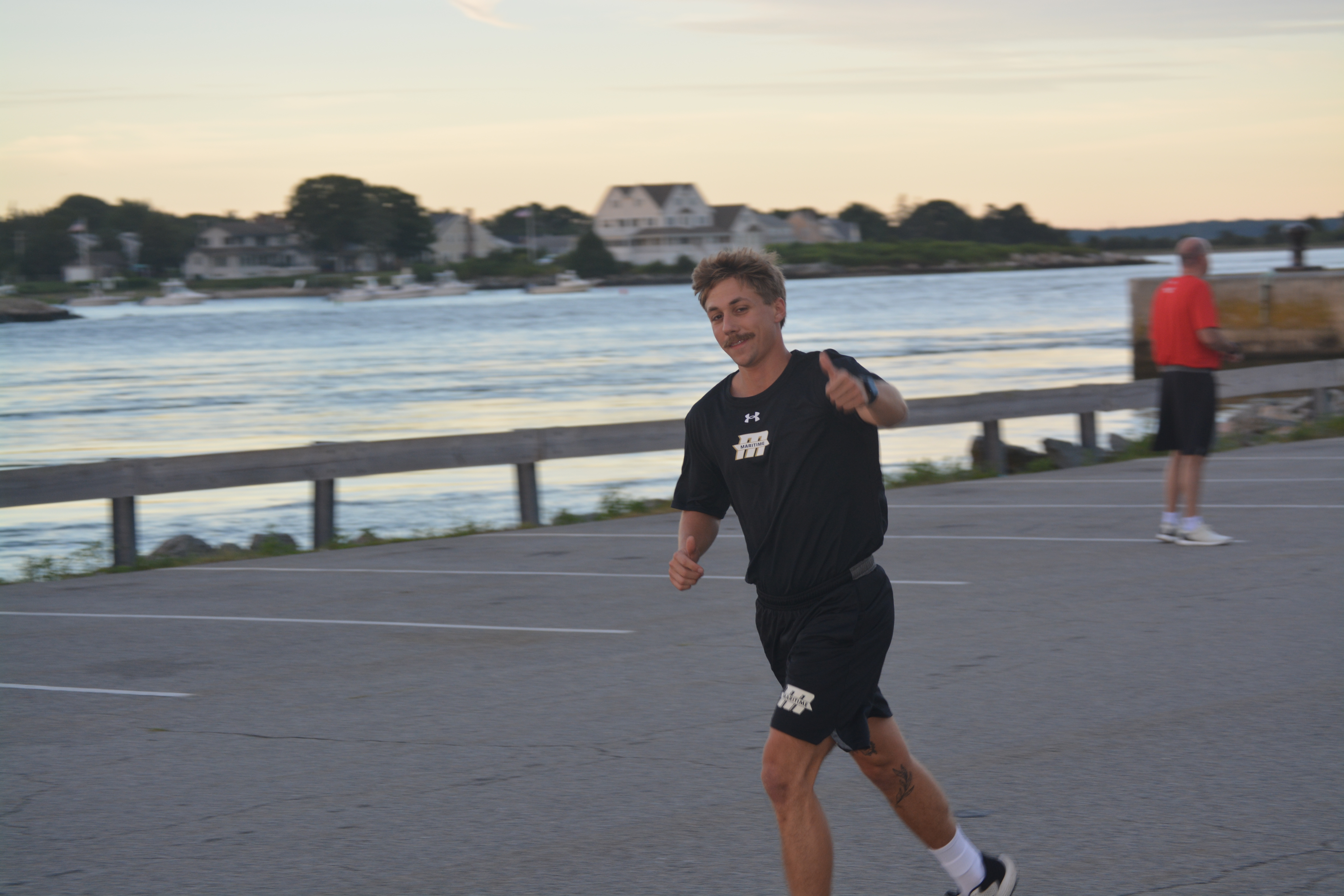 1/C Almeida provides some encouragement during the run
Cadre motivating each other during PT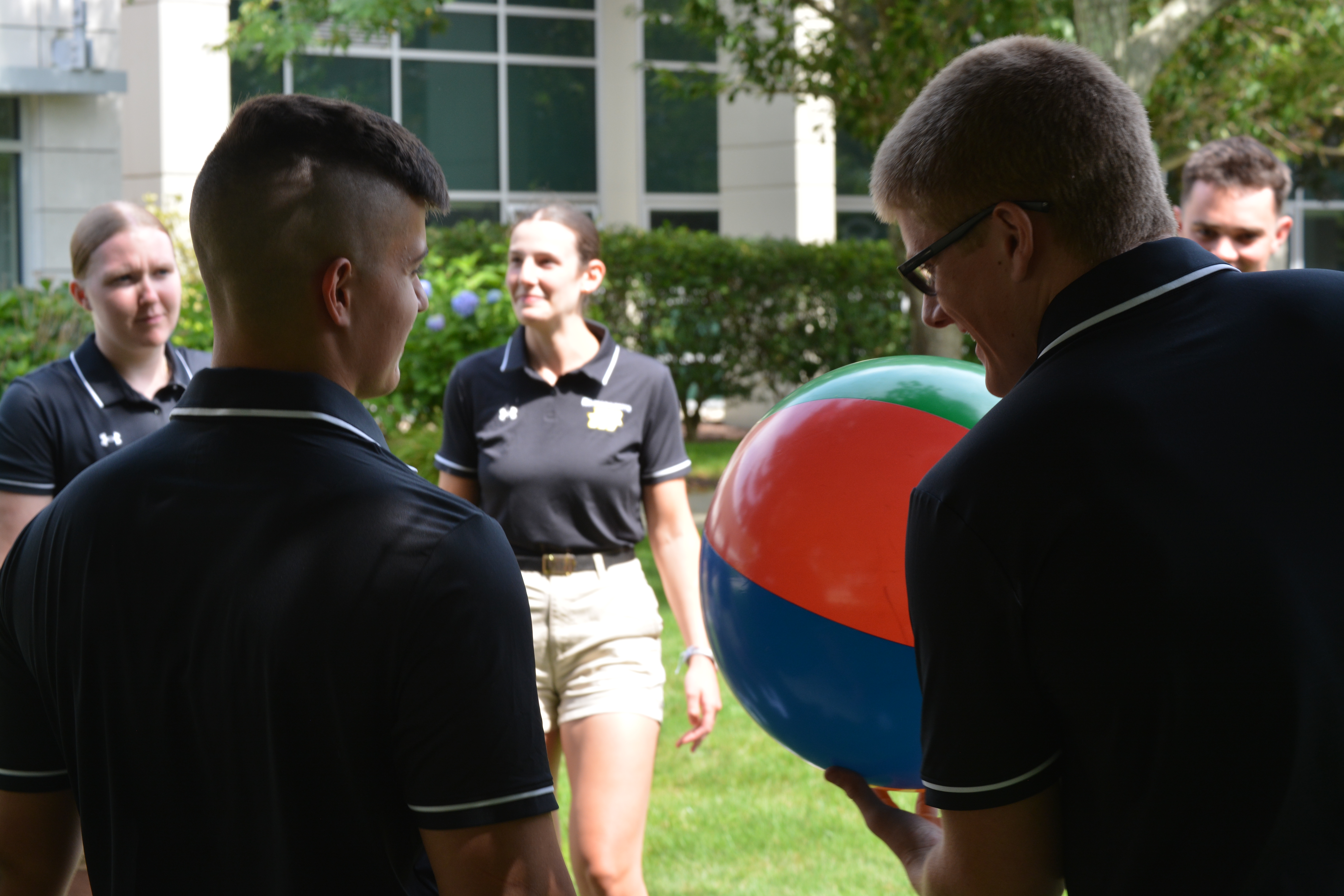 Second Battalion using fun exercises to discuss diversity and community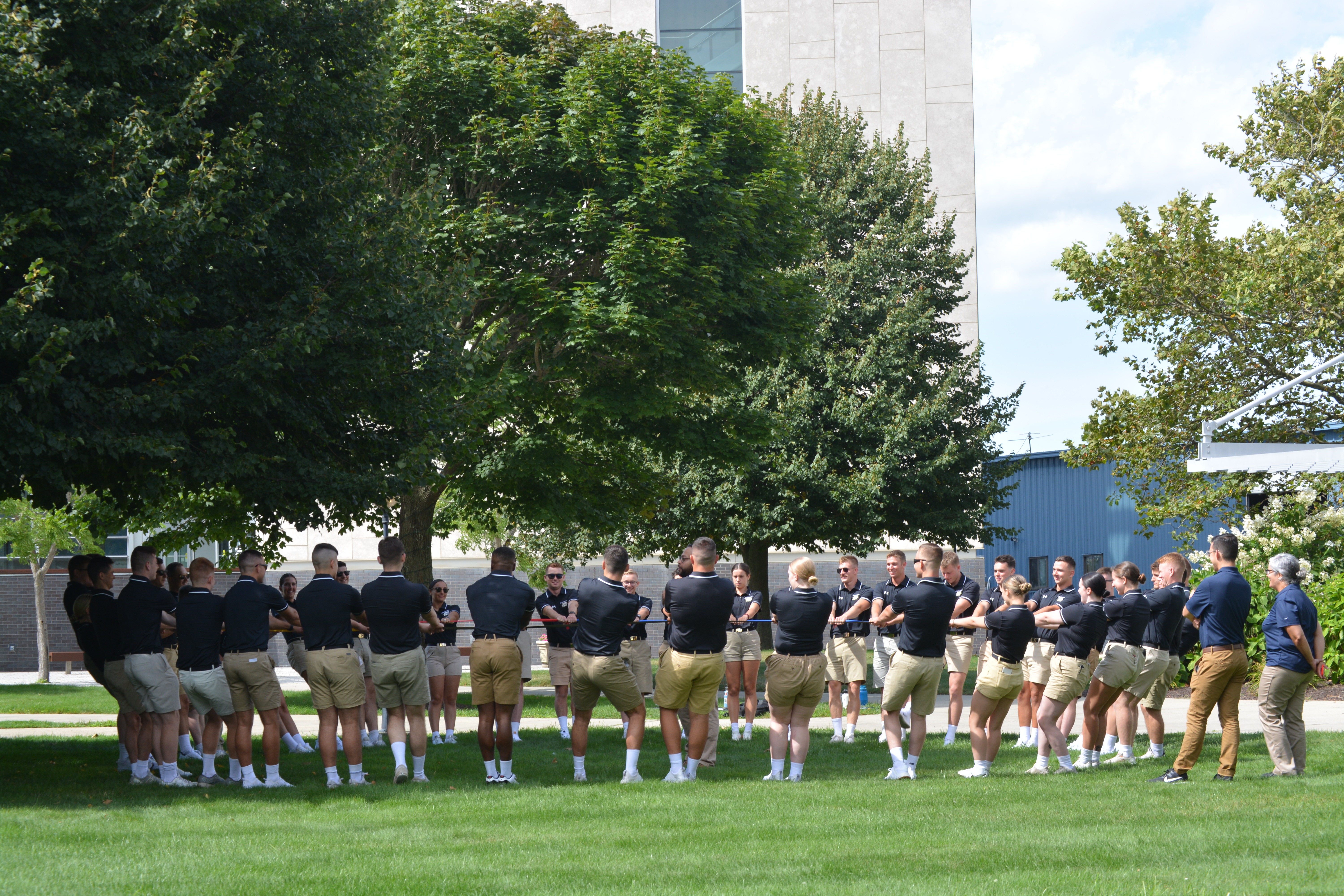 Trust builing activites with Second Battalion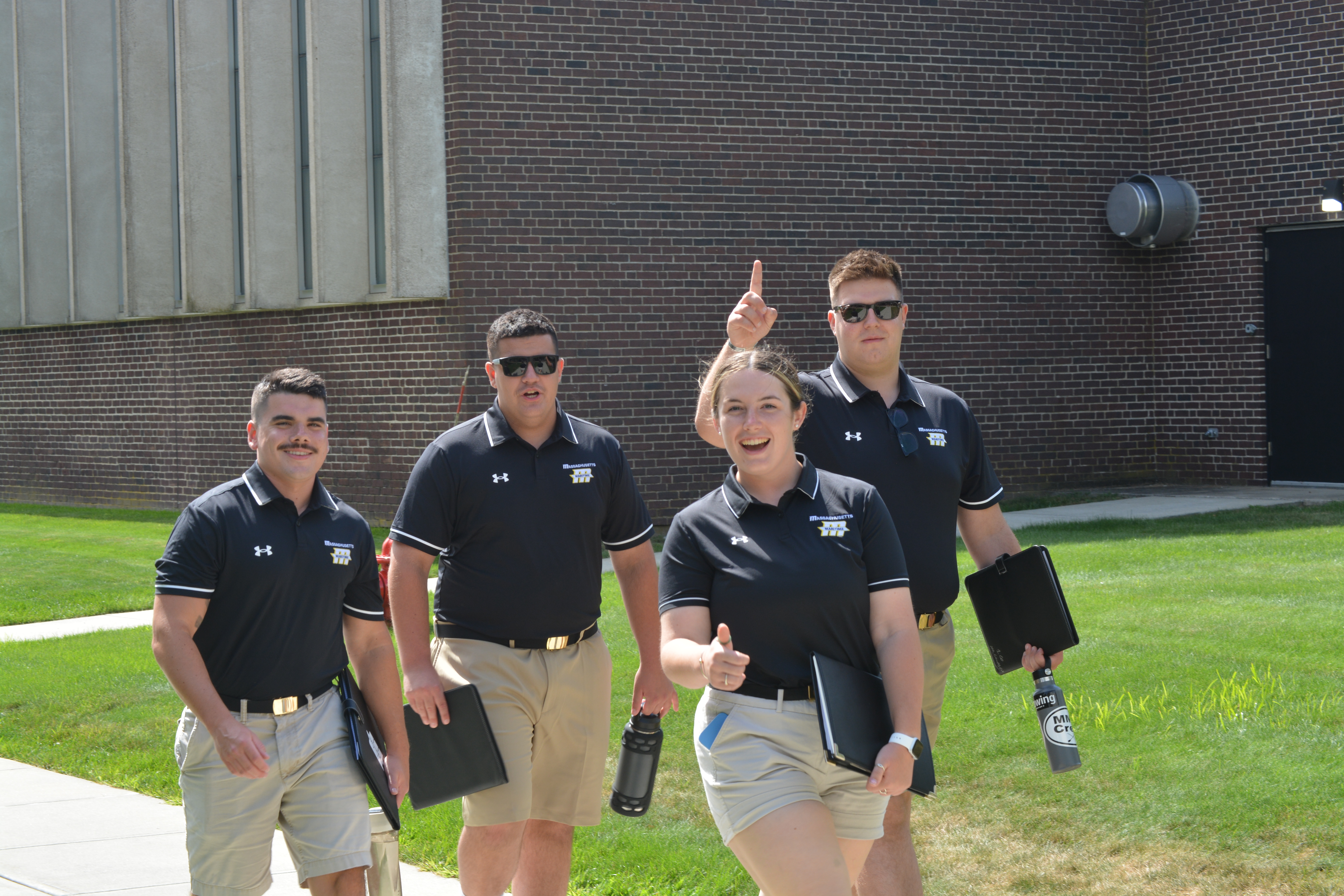 Our Company Staff is out giving their all!